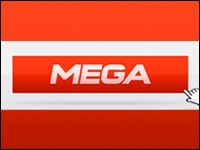 Kim Dotcom on Sunday opened the doors to the new file-sharing website Mega. The site is making a splash in the file-sharing world with its promise of exceptional privacy and security.
That is not the only reason Mega's debut is notable, though: Dotcom is the founder of Megaupload, which was shut down by U.S. authorities following indictments for piracy against Dotcom and other Megaupload execs, as well as seizure of financial accounts and other assets.
Indeed, the launch of Mega is seen as a defiant gesture toward the U.S., which has accused Dotcom of perpetrating online piracy on a massive scale via Megaupload.
The launch of Mega could in fact be helpful to Dotcom, speculated David Johnson, principal of Strategic Vision.
Intersecting Narratives
The launch of Mega follows shortly after the suicide of Reddit cofounder Adam Swartz, who was facing significant jail time and financial penalties in a federal investigation of the theft of millions of scholarly articles.
Swartz reportedly took the articles from a computer archive at the Massachusetts Institute of Technology in a bid to make them freely available. His trial was about to begin, and if convicted, he would have been subject to a sentence widely considered overly harsh and not in keeping with the alleged crime. Since his death, the focus of Swartz's narrative has shifted to the problem of prosecutorial overreach and the need to reform U.S. computer crime laws.
Dotcom's case and Swartz's "are not the same crimes and not the same circumstances at all," Johnson said. They "clearly had different motivations." However, it appears that the two high-profile cases share certain connections.
One Year Ago
The Federal Bureau of Investigation shut down Megaupload about a year ago, on grounds it was being used to illegally share copyrighted digital content.
Since then, U.S. officials have tried to have Dotcom, a New Zealand resident, extradited to stand trial in the states. The case is bogged down in the New Zealand courts, which are deliberating whether raids carried out at Dotcom'sNew Zealand mansion in 2012 were legal.
"I am sure his lawyer would prefer him to be more low key," Johnson said of the sometimes-flamboyant Dotcom, "but the launch of Mega is the perfect way to keep him in the spotlight and subtly argue with possible jurors that he is doing nothing wrong."
A lot of people will no doubt check out the site because of Dotcom's notoriety, Johnson added.
A Lot to Like
For file sharers who wish to fly under the radar of copyright holders and the associations that represent them, there is a lot to like about Mega.
Unlike its competitors, Mega uses "state of the art browser based encryption technology where you, not us, control the keys," Mega says on its site.
One inference that can be drawn from that promise is that users will be less likely to be identified by prosecuting organizations. Lest there be any doubt about Dotcom's participation, his name is listed first in Mega's design group.
The launch party for the site made light of Megaupload's colorful history. It reportedly included scantily clad bodyguards as Dotcom's apparent line of defense against a mock raid, complete with an "FBI" helicopter hovering over the gathering.
A traditional Maori group also performed at the event.