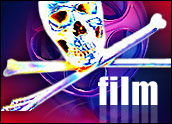 The two different camps behind two different next-generation DVD formats are at it again, this time feuding after the Blu-ray Disc Association (BDA) announced anti-piracy technology that mirrors the competing HD-DVD format's content control, and adds some unique measures as well.
While the BDA did not mention superiority over the HD-DVD format, the announcement was reportedly followed by a statement of support for Blu-ray from Hollywood studio Twentieth Century Fox. That triggered a response from HD-DVD supporters, who raised potential playback and reliability issues of the Blu-ray solution.
With technology and content producers aligned behind both formats, industry observers fear a format fight that will slow adoption of the new DVD technology, regardless of which format emerges as the standard.
"It really looks like it's going to be two different formats at this point," Jupiter Research analyst Michael Gartenberg told TechNewsWorld. "As much as everyone wants consistency, it's just not happening."
Same, But Different
In announcing its new anti-piracy protections, the BDA indicated it had adopted the same content management system used in the HD-DVD format, known as Advanced Access Content System (ACCS).
Blu-ray backers said they had also included a "Blu-ray specific" enhancement for content protection renewability known as BD+. The BDA also referenced a technology known as ROM Mark, described as "a measure unique to Blu-ray Disc to guard against mass production piracy or the mass duplication and sale of unauthorized copies of pre-recorded media."
Jupiter's Gartenberg said both formats will require advanced copy and piracy protections if they are to carry content owners' newest, high-definition content.
Although some have raised concerns about the impact of such measures on legitimate copying by legitimate users, Gartenberg argued that consumers are not typically affected in these cases.
Content Protection Critical
Analysts agreed that copy and piracy protection are crucial to the next-generation DVD format.
"Content protection is a critical issue for next-generation media distribution," read a statement from IDC analyst Joshua Martin. "Finalizing the content protection scheme is critical for the launch of blue laser optical disc technology, and new protection schemes should allow for increased consumer flexibility while better protecting prerecorded content compared to current DVD technology."
Gartenberg added that the next-gen DVD protection must leap forward from the current protection built into DVDs, which he pointed out was quickly cracked by a 15-year-old.
Taking Their Chances
Yankee Group senior analyst Mike Goodman told TechNewsWorld that although the electronics makers, content owners and others behind the different DVD formats want to avoid the market confusion and consternation that came with dueling beta and VHS video cassette formats, both sides also seem willing to take their chances on competing formats.
Goodman, who indicated both formats have their own technical merits and are evenly matched, observed that HD-DVD may have an advantage with its content provider support.
"Content wins in the end," he said.