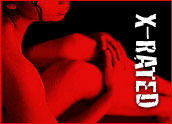 Adult movie makers in Japan have apparently found a way to have their wares mass-produced on Blu-ray Discs, something that has been hampered, to date, by Sony's antipornography policies.
A Japanese company is creating adult films on the Blu-ray Disc format at a disc production facility in Taiwan that has the Sony equipment, according to reports from the recent Adult Treasure Expo 2007 in Japan.
Such a plan would be an end-run around Sony's policy of disallowing pornographic material to be made by its disc replicating subsidiary, Sony DADC. It would significantly boost the production rate and sales of adult films on Blu-ray because the disc replicators not aligned with Sony have limited capacity.
A Format War Factor?
Some observers suggest the news might be a factor in Blu-ray's ongoing battle for market share with HD DVD, whose backers do not care if their technology or equipment is used by adult filmmakers. There are also suggestions that, without a boost from adult movie sales, Blu-ray was destined to go the route of Betamax, another Sony-backed video technology. Some believe Betamax failed in part because VHS was embraced by a prior generation's adult movie industry.
Blu-ray is a format, not a Sony property, so it is wrong for adult filmmakers to suggest Sony's company policies banned pornography on Blu-ray Disc, stressed Sony USA spokesperson Lisa Gephardt. "In the U.S. a while ago, an adult content maker said Sony was blocking all adult content from going on Blu-ray Disc and that was untrue," said Gephardt. "What happened is they came to Sony's facility and Sony said that, as a matter of policy, Sony does not replicate adult content in the U.S. It was a Sony company issue."
Gephardt said she could not comment on what is happening in Asia.
Maybe Porn Won't Matter
Although some believe a widespread choice of Blu-ray Discs for porn distribution in Japan could influence the format war, JupiterResearch analyst Michael Gartenberg isn't one of them.
"There's a thesis here that basically says porn is what helps the winner in format wars but the truth is it's not true," Gartenberg told TechNewsWorld. "That's one of those interesting things that people believe because there is some anecdotal evidence. But just because one thing followed another doesn't mean one thing cause the other."
Gartenberg was also underwhelmed by the Sony-Taiwan connection reports. "It's not entirely clear to me this is going to have much impact," he said. Viewed on a broader scale — one that takes into account the rising popularity of downloadable video content — the entire Blu-ray Disc versus HD DVD format war might be meaningless, noted Gartenberg.
"What you do have here is a huge format war going and typically format wars are never good for consumers and they're not good for vendors," he commented. "They are really good for no one unless, for some reason, you are able to emerge victorious. But the competitors here aren't each other. Their real competitors are existing DVD players and the emerging opportunity for online distribution in downloads."
Not a Black-and-White Issue
Envisioneering analyst Richard Doherty thinks those most "trying to exploit" stories about how Blu-ray would fail due to Sony's stand on porn "were the people in the HD DVD camp." There are "always some rules of conduct" for companies concerning the use of their equipment to create sexual or violent movies, but the situation is complex because content deemed taboo in one country is standard fare in others, Doherty told TechNewsWorld.
"In this case, the HD DVD camp was saying, 'Aha! Sony doesn't accept this stuff and we do,'" he added. However, he noted there are plenty of DVDs, created on Sony replicators, that contain content he wouldn't want in his living room. Conversely, "there are titles of lovemaking and everything that are PG here that can't be shown in the Muslim world … so the filter and narrowness of the door has always been changing," Doherty noted.
The whole story is being overblown, Gartenberg said. "It certainly is not a death knell for HD DVD," he commented. "And it certainly is not a big shot in the arm for Blu-ray."