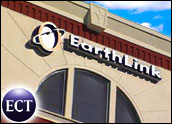 EarthLink has bowed out of its agreement to build a network that would provide free WiFi in San Francisco. The news follows the company's announcement this week that it is eliminating 900 jobs — half its workforce — and closing offices in four cities, including San Francisco. The beleaguered WiFi project in San Francisco is apparently one of the casualties.
There were signs that the muni WiFi plan, which also involves Google, was in jeopardy even before the extent of EarthLink's financial problems became clear. Glimpses of the behind-the-scenes struggle over who would bear which costs and responsibilities for the estimated US$14 million to $17 million network increasingly became public.
The general plan was to provide two tiers of service: free WiFi subsidized by Google ads; and a premium, faster subscription service available through EarthLink for $21.95 per month.
Picking Up the Tab
Yet as the participants hammered out the details of the plan, it became clear that there were disagreements over who would bear the greatest financial burden and the speed of the free service, among other issues.
Earlier this summer, EarthLink Chief Executive Rolla Huff suggested that the company was no longer eager to move forward with the project. His comments coincided with postponement of a San Francisco Board of Supervisors committee vote to fund the network.
Aside from political considerations, it is clear that EarthLink is no longer the go-to provider of citywide WiFi — a mantle it assumed with its famed Philadelphia network. The company has also announced it will pay a $5 million penalty to Houston for delays in carrying out its contract there.
Muni WiFi did not cause EarthLink's problems, Esme Vos, founder of Muniwireless.com, bluntly said. "Their failed investment in Helio, plus management bungling, are to blame," she told TechNewsWorld.
Change of Plan
Still, there has been some angst over the lack of a viable business model for citywide WiFi, which is still in the nascent stages several years after its conception. "Every city wants to offer free WiFi for all the people," Craig Settles, an independent wireless consultant based in Oakland, Calif., told TechNewsWorld. "Somebody eventually will have to pay for it, though."
The Philadelphia project did more harm than good, perception-wise, for city-wide WiFI, maintained Settles. "It was a loss leader for EarthLink, as it wanted to establish itself in this space."
Indeed, San Francisco's problems may suggest that the moment for WiFi has passed, given the lack of a clear path to profit — or, at least, success. Cities have learned they cannot cheaply build it themselves, as they first envisioned doing. Subsidizing a privately developed network has not played out well. And the current model — anchoring a project with a city contract — may now be headed for the dustbin as well.
Not all municipal projects are doomed to failure, Muniwireless.com's Vos insisted, even if they happen to be following the San Francisco model. Minneapolis, for instance, chose US Internet as the provider. The city will pay the carrier a minimum of $1.25 million per year as the anchor tenant.
Indeed, Settles noted, the partially deployed network was a huge help to first responders during the bridge collapse earlier this summer.
"Cities that are deploying the technology with strategic uses in mind are most likely to be successful," Vos said.
Whither San Francisco?
It is unclear where San Francisco will take its own city-wide WiFi project, now that EarthLink has pulled out.
"San Francisco and the other cities dumped by EarthLink will probably need to reissue their RFPs (request for proposals)," Vos said. "They will have to change the model for who bears the risk for the project, offering to share the burden."