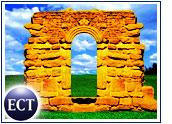 There's been a growing concern among companies operating social networks such as Facebook, MySpace and LinkedIn — as well as the hundreds of niche sites that have sprung up — that too many of these online hubs could lead to paralysis among users. Inevitably, a user with too many sites to visit and update will abandon some, if not most.
Facebook, MySpace and others have been addressing the problem of the so-called "Walled Garden" with initiatives that make it easier for users to toggle back and forth between sites, taking their content with them. Unfortunately these initiatives have not caught on to the degree that many of their advocates had hoped.
Single Sign On
Now they are trying new approaches. One example is Facebook Connect, which allows users to share their Facebook profile information with third-party Web sites and use their Facebook user ID as a single logon. Another is Power.com, a platform that has already attracted some 5 million users in India and Latin America, and has now launched in the U.S.
Many industry watchers are particularly intrigued with Power.com's approach, especially in contrast to Facebook Connect. Instead of starting with a central social networking site and then opening it up so the user can expand outward, Power.com is positioning itself as the holy grail of integrated social networking: a single sign-on portal.
Essentially, users register their social networks at Power.com. Their Power page then displays all of their friends, messages and content — not only from their networks, but also from their instant messaging and e-mail accounts.
"In the past, we have had sites introducing connection-type services, but they were also based on that vendor's particular standard," Steve Vachani, CEO of Power.com, told TechNewsWorld. "That has fundamentally been the problem and why we haven't seen more integration among these sites. We are not creating an aggregator with Power.com — it is a social inter-networking platform."
Web 3.0
Sites and services like Google's OpenSocial, Facebook Connect and now Power.com were an inevitable development, Robb Hecht, marketing consultant with IMC Strategies, told TechNewsWorld.
"We've moved from an online Internet portal focus to an online social networking focus," he said. "Facebook, for example, is used as much — if not more — than a telephone in some cases."
Now, the need to connect these sites is giving rise to the next phase of the Web, or Web 3.0, said Hecht. "These open social networking communities seek to make social networks easier to navigate for online users, allowing them to log in to an ultimately overall social networking experience instead of having to login individually to, for example, MySpace, Facebook or Bebo."
The goal is to keep users online even longer than they are now, he said, with better functionality and portable content.
Which Approach?
The question is, which approach will succeed? The earlier initiatives are hardly dead and, indeed, have active supporters.
OpenSocial, for example, seeks to tie all social networkers seamlessly together — a paradise for online advertisers.
However, in Hecht's view, it is Facebook Connect that will likely give Web 3.0 the biggest boost. "It seeks to seamlessly integrate an online user's experience within Facebook as well as outside on corporate Web sites, and [incorporate] information and news Web sites as well."
There are limits to this approach, though, especially from the perspective of smaller social networking sites that wish to integrate with a larger network. A service like Power.com is very important for that reason, said Ed Vincent, founder of myProducer.tv, a social networking site for filmmakers.
"People will choose their favorite sites — such as Facebook or MySpace — for their personal activities, but they also need to stay on top of their industry-specific networks as well," he pointed out. "Having the ability to be logged into one place but still able to interact in a separate environment will be key for a lot of online users."
It should be noted that some of the other integration initiatives have also based their approach on the single-sign on concept. OpenID, for example, is an open standard that allows users to cruise these sites with a single sign-in and password to member sites. It has been adopted by MySpace, AOL, Google, IBM, Microsoft and Yahoo.
For various reasons, OpenID has not gotten the traction early advocates would have liked, Bill Washburn, first executive director of the OpenID Foundation, told TechNewsWorld. Still, he hopes that is about to change.
OpenID does have its fans. SourceForge.net adopted OpenID because its ecosystem was becoming more and more fragmented every day, and it needed a decentralized, open source mechanism for identity management, said Ross Turk, the organization's director of community.
"The community feedback has been very positive," he told TechNewsWorld, "and I believe continued adoption of OpenID in our community paves the way for greater data portability and functional integration across the entire open source ecosystem."
So, Power.com has a lot of work ahead to achieve its goals. One reason it could become a more ubiquitous platform, though, is that its approach neatly sidesteps a number of challenges in the industry that have stymied its earlier counterparts.
Expanding Social Horizons, Part 2