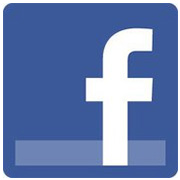 Facebook filed a friend-of-the-court brief this week arguing that clicking on a "Like" button is akin to making a statement and therefore is protected speech.
The case, being heard in the Court of Appeals for the Fourth Circuit, stems from a 2009 incident in which a deputy sheriff, Daniel Ray Carter, lost his job after he "Liked" his boss' rival, who was campaigning at the time to replace him as sheriff of Hampton, Va. After the boss won, he promptly fired Carter.
It is a violation of the First Amendment for a public employer to base a firing on an employee's political views. However the judge who heard the case said that clicking on the "Like" button did not amount to protected speech. Carter appealed, and as part of that appeal, Facebook filed its brief supporting his position.
Among its arguments, Facebook contends that it "strives to create an online environment that facilitates communication, social connection, and the sharing of ideas, and in which Users can engage in debate and advocate for the political ideas, parties, and candidates of their choice. … Facebook, for itself and its Users, has a vital interest in ensuring that speech on Facebook and in other online communities is afforded the same constitutional protection as speech in newspapers, on television, and in the town square."
Facebook did not respond to our request for further details.
'Of Course It Is'
Plausible arguments can be made on all sides.
"Of course it's political speech," Bruce S. Rosen, a partner with McCusker, Anselmi, Rosen & Carvelli, told the E-Commerce Times.
"A 'Like' carries with it more than just a nod and wink to readers of someone's Facebook page. You are seen as endorsing a candidate, a political position or a company, just to mention a few. Facebook can and does use "Likes" to create advertising," he pointed out.
It's little different from wearing a political button, he noted, as it's instantly seen by hundreds or thousands of people, rather than just those you physically encounter.
Because the "Like" button is not yet widely recognized as speech, it is in need of particular protection, said Jonathan Askin, a Brooklyn Law School professor.
"We have to start thinking of Facebook and the emerging social networks as the communications platforms of the digital age, and apply our fundamental constitutional guarantees and protections to ensure a vibrant, robust, free and open society," he told the E-Commerce Times.
"Like the telephone, newspapers, television, and radio networks of the 20th Century, we must ensure free speech and prevent its chilling on our new, interactive, digital, Internet-based communications networks," Askin said.
However, if Facebook's platform were considered akin to a newspaper or television network, he noted, the company might not like the end result.
"Facebook might arguably have the characteristics of a 'common carrier,' like the telephone network before it," Askin pointed out. "Along with the rights, privileges and immunities of common carriers, public policy might suggest that Facebook should someday be obligated to abide by the responsibilities of a common carrier, such as the obligation to serve all customers on non-discriminatory rates, terms, and conditions."
What Is the Intent of a 'Like'?
There is not a strong argument in favor of considering the use of Facebook's "Like" button an exercise of protected speech, said Mark Fahleson, partner with Rembolt Ludtke and chair of the Employment and Labor Law Committee of DRI.
One significant problem is the question of the intent of a "Like" on Facebook or a retweet on Twitter, he told the E-Commerce Times.
"The very ambiguous nature of actions like these in social media make them hard to equate with protected 'statements' under the First Amendment," Fahleson said.
"What is clear is that this case represents another instance in which an employee's off-duty use of social media has entered the workplace and given rise to potential employer liability," he added. "Prudent employers must proactively address the new frontier of social media and train management on the lawful policies addressing such."