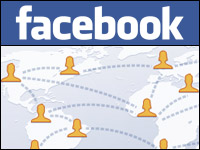 Facebook on Thursday announced Trending, a new product designed to surface relevant and timely conversations occurring on the network.
Trending, displayed to the right of the user's News Feed, will feature a list of topics that have recently spiked in popularity, personalized according to subjects of interest to the user. It will include topics that are trending across Facebook in general, as well.

(click to enlarge)
Each topic will be accompanied by a headline explaining why it is trending. Users can click on the headline to see posts from friends or Pages dedicated to the subject.
Trending is rolling out in select countries, including the U.S.
Initially, it will be viewable only on the full website, but Facebook plans to test the new feature for mobile as well.
Similar to Twitter
Trending topics is one of Twitter's most popular features. Facebook presumably hopes its own offering will translate into more users — or at least stickier users. Or, at the very least, that it will keep users from defecting to Twitter.
Among things likely concerning Facebook is last fall's survey by Piper Jaffray, which found that Facebook's popularity with teens was slipping. Just 23 percent named it their most important social network, down from 33 percent six months earlier.
Twenty-six percent of teens surveyed said that Twitter had become their most important social network.
Perhaps more worrisome, Twitter has grown in popularity among advertisers, according to a survey by Ad Age and RBC Capital Markets published at the end of last year. It found that approximately six in 10 marketers advertising on Twitter planned to increase their Twitter ad budgets significantly over the next year.
A Smart Move
Facebook's addition of Trending is a smart one, especially because it has the potential to increase national conversions, said Kevin Green, EVP of global digital strategy and partnerships at Racepoint Global.
"Over the past few months, Facebook has been trying to bring the human element back into the platform and decrease the amount of low-value content that, in essence, was the downfall of MySpace, he told TechNewsWorld.
"Trending topics removes the requirement of the user to Like pages that share information that matters to them. It's as much about being informed as it is engaging in a conversation with trusted peers," he said.
In fact, Facebook may one-up Twitter with its approach to Trending, suggested CA Creative Digital Director Eric Chang.
"Facebook is much more visual than Twitter, which can easily translate into users filtering through and consuming content faster and with more ease," he told TechNewsWorld. "Secondly, Facebook's content tends to maintain longer lifecycles, which leads to higher chances of social sharing."
It Could Backfire
That said, Trending does have the potential to offend some of Facebook's multitude of users.
Facebook has had similar features in the past that didn't work out very well, noted Sang Nam, associate professor of communications at Quinnipiac University.
For some, Trending's placement in the News Feed could seem "aggressive," he told TechNewsWorld.
"People are already annoyed by random advertisements by sponsors and will be more annoyed about trending topics," Nam said.
Also, there is plenty of anecdotal evidence that Facebook users are tired of being exposed to unwanted posts, even by friends or people in their social circle, he continued.
"Facebook might want to compete against Twitter, but Facebook and Twitter are totally different social media networking tools," Nam insisted. "I just don't think it's wise for Facebook to move in this direction."