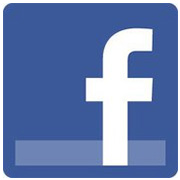 Facebook is rolling out yet another feature to keep members engaged with the site for as long as possible.
Called "Interest Lists," Facebook touts it as a way for users to create their own personalized newspapers with special sections — or feeds — on topics that matter the most to them.
How It Will Work
There will be traditional news sections like business, politics, sports or style, along with sector-specific ones such as tech news, NBA players, and art critics.
The content on these lists will be a mix of news stories and data from original sources. For example, the 2012 U.S. Presidential Candidates interest list will get updates from all the campaigns, along with posts from CNN, Fox, MSNBC, and The Wall Street Journal.
The NFL Teams interest list will include favorite athletes' profiles and ESPN.
Facebook will also let users create their own Interest Lists if they can't find what they want — lists that they can keep private or share with others.
The feature will become available in the coming weeks, Facebook has promised. Users will see an Add Interests link among the bookmarks on the left side of the page, which will let them subscribe to the various lists.
Facebook did not respond to our request for further details.
Who Does It Threaten?
The new feature has been likened to Twitter's news feeds.
"Both have similar layouts, however the majority of social media users utilize both platforms, and I do not expect consumers to leave one or the other," Kenneth C. Wisnefski, founder and CEO of WebiMax, told TechNewsWorld.
The Interest Lists may be a subtle move to head off an exodus to Pinterest, the latest hot social networking site.
"Pinterest is being positioned as the next Facebook, and this appears to be a competitive response to that service," Rob Enderle of the Enderle Group told TechNewsWorld. "So I think Pinterest is at greater risk than Twitter, which is more about the moment."
Cultivating the User Experience
At bottom, Interest Lists is yet another attempt by Facebook to create brand loyalty, Wisnefski said, and a well-executed one at that.
Facebook is gifted at changing its network at regular intervals and still maintaining its customers, he observed, noting that "when MySpace would make changes, they would lose their customers to Facebook."
Adding to the Customer Data Treasure Trove
The Interest Lists will also give Facebook and advertisers yet more data about users' likes and dislikes.
"Facebook is aggressively seeking to become the single online destination for every interest imaginable," said Rich Hanley, director of the graduate journalism program at Quinnipiac University, and for a very good reason: to package and market its audience to advertisers at a multiple levels, from the broad to the molecular.
"In short, Facebook is harvesting information from willing audience members who will now be cheaper to reach than through traditional means," Hanley told TechNewsWorld. "I expect this drilling down into the details of daily life, from the banal to the important, to become even more sophisticated moving forward."
Run-up to the IPO
This is the third major change Facebook has made since its mid-February filing, Wisnefski pointed out. It introduced Facebook Timeline for Pages, a move that will incorporate Timelines for brands. It also introduced a number of ad initiatives at fMC, its first marketing conference, held at the beginning of the month.
"Facebook is making some dynamic changes and sort of redesigning the layout to continue to attract audiences, cultivate the user experience to maintain their user-base, and ultimately attract investors," noted Wisnefski.
For that latter reason in particular, he said, he expects expect at least one other major change, and possibly two, to occur prior to its expected IPO in April.