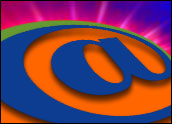 For every step Facebook takes toward improving consumer privacy and information control, it seems to take about five giant steps back. The latest example is the unilateral change it made to users' listed email addresses: It converted them to @facebook.com, and messages now go to the Facebook email in-box rather than to their original destinations. Other listed email addresses are now hidden.
Facebook rolled out its email service in 2010, to a mixture of fear on the part of other email service providers and approval from email marketers. It was thought Facebook would come to dominate users' email in-boxes as well as their social media activity. That didn't happen, as the @facebook.com email designation never gained significant traction.
Presumably, the email address switch Facebook implemented is its way of nudging users to adopt its email service. It is hardly an uncommon tactic; Google also pushes users to adopt as many of its products as possible and implements changes — such as Gmail's recent redesign — toward that end.
Still, Facebook's move has raised the collective hackles of tech bloggers, not to mention many users.
"People generally do not like companies making choices for them, or even worse, changing a choice that has already been made," Gunster shareholder Gaida Zirkelbach told TechNewsWorld. "So, it's not surprising that Facebook users feel that Facebook is being 'obnoxious,' has 'overreached,' has 'attacked' them and has caused 'an enormous breach of trust,' to use some of the phrases I've seen online."
Facebook's Alternative
In its defense, Facebook noted that it announced in April that it would be updating addresses on the site to make them consistent.
In addition, Facebook pointed to a new setting that gives users the choice to decide which address they want to show on their timeline.
Members have been able to decide which posts to show or hide ever since the launch of timeline, Facebook noted, and that ability now extends to other information, including the Facebook address.
More Discussion Would Have Been Better
Changing your email back to, say, @gmail.com or @hotmail.com is fairly easy, said Marilyn Prosch, associate professor at W. P. Carey School of Business.
All you have to do is edit your profile, toggle the default Facebook address to the off setting and select the address of your choice, she told TechNewsWorld.
Why Facebook made the change is understandable, she added. "Quite simply, it is looking for ways to keep traffic on Facebook. As a result, they do not want people leaving the site to go to Gmail or other competing sites to send/read emails."
To avoid confusion, they should have alerted users to the change — and let them know how to undo it — in a high-profile manner, said Prosch. "Most users are unaware that their email default was changed."
Facebook should have opened the debate before it made the change, said Rob Enderle, principal analyst with the Enderle Group.
"To make a move like this without discussing or explaining it is not a smart way to treat people and would tend to get existing customers to distrust you and future customers to avoid you," he told TechNewsWorld.
Facebook probably did it to get people away from Google's email and services, said Enderle, but without any explanation it will mostly upset people, which could have been avoided.
"Moves like this continue to suggest that inexperience rules the day at Facebook," he observed, "and that eventually it will likely be regulated."
It Could Work in the Long Run
As crudely implemented as it was, Facebook's move could result in some traction for the @facebook.com address, Zirkelbach said.
"For users that are interested in privacy, that don't mind checking their Facebook in-box and that aren't really close with all of their Facebook 'friends,' using the Facebook email address on their profile might be a better option," she said. "Their "friends" will not see their real email address."