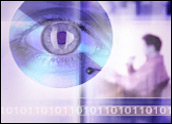 The Federal Communications Commission has taken action against Google, citing its efforts to impede the agency's investigation into its Street View project's possible privacy violations, and levying a fine on the company. However, the amount of the fine — a mere US$25,000 — has astounded onlookers.
"That does not even qualify as a slap on the wrist," independent telecom analyst Jeff Kagan told TechNewsWorld. "It is chump change, at best."
A Half-Hearted Response
It is important to note that the FCC's fine was not over any perceived privacy violations — that is, Google's collection of potentially sensitive personal information while capturing panoramic views of streets throughout the world for its project, which launched in 2007. The photos were taken by a fleet of specially equipped vehicles, including tricycles and snowmobiles.
In 2010, it emerged that these vehicles were also picking up information from people's unprotected WiFi systems — portions of email and chat sessions — as they rolled by homes and offices.
When this news broke, Google professed to be unaware that its fleet was collecting such data. It promised a good faith effort to work with regulators in the U.S. to determine the extent of any privacy violations. However, Google was actually reluctant to cooperate, according to the FCC, declining to hand over emails and other material that could have shed light on what actually happened.
Google provided all the materials the regulators felt they needed to conclude the investigation, and the FCC acknowledged as much in its report, the company maintained in a statement provided to TechNewsWorld by spokesperson Mistique Cano.
More importantly, Google was not found to have violated any laws, it noted.
"We disagree with the FCC's characterization of our cooperation in their investigation and will be filing a response," the statement concluded.
The FCC did not respond to our request for further details.
Not Illegal
Galling though it may be to privacy advocates, the small fine represents the extent of the damage Google has done — in accordance with U.S. laws, that is — said Peter S. Vogel, partner with Gardere Wynne Sewell.
"The fact is, Google wasn't violating any U.S. laws," he told TechNewsWorld. "The reality is, it is not against the law to collect information from unprotected WiFi systems. What you do with that information can be illegal, of course. But there is no evidence Google has broken any laws."
"I think the FCC didn't believe what Google had done was ultimately that big of a deal, which is why the fine was so low," Vogel said.
Lagging Laws, Speedy Technology
Clearly, the law has not caught up with technology in a number of areas, Kagan said. The advantage of this particular case is that it might in fact prompt lawmakers to actually craft laws to address these issues, especially if public outrage grows. Neither, though, is likely to happen.
"The fact is, by the very nature of technology and how fast it evolves, it is almost impossible for the law to keep pace," Kagan explained. "And as for public outrage — well, everyone loves Google, unless they actually catch it collecting information about them specifically."
Eventually, though, public opinion will turn, he predicted, especially when such episodes recur — as they are bound to do.
"Google has stepped over the line many times in recent years regarding privacy and personal information," Kagan said.
Stonewalling Pays Off
Perhaps that is the real reason Google stonewalled the FCC, Vogel speculated — it feared a public backlash if the extent of its transgressions became clear.
That is happening to a certain extent in Europe, where regulatory authorities have investigated Street View with more rigor and found many examples of privacy breaches.
Another reason Google might have held back with the FCC is because this matter still poses the threat of class action suits and fallout from ongoing investigations in other jurisdictions, Vogel said.
"This issue has not been put to bed yet by any means," he concluded.