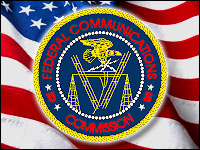 There are still 19 million Americans who lack access to high-speed Internet, according to the Federal Communications Commission's Eighth Broadband Progress Report.
At this stage in the Internet's evolution, that number is shocking and brings home the fact that the natural spectrum landscape is not as stable and robust as one might assume, Chris Hoover, Openet's vice president of product management, told TechNewsWorld.
"Responsibility falls on many people who have a stake in the industry, but carriers can help spread the spectrum by focusing on areas lacking coverage instead of updating areas that already have it," he said.
Access Essential
The FCC appears to agree in its report that the situation is untenable, noting that broadband is essential to innovation, jobs and global competitiveness. In rural areas, 14.5 million people lack access to this service. In tribal areas, nearly one-third of the population lacks access, it said.
However, the FCC goes on to say in its report that a lot of progress has been made. It noted that "billions" have been invested by the communications industry in broadband deployment, including next-generation wired and wireless services. Also, there has been an expansion of networks technically capable of 100 megabit-plus speeds to over 80 percent of the population through cable's DOCSIS 3.0 rollout. Finally, it also said, LTE is steadily spreading via mobile operators.
The FCC did not respond to our request for further details.
At first the discrepancy between the haves and have-nots in terms of high-speed was not that disturbing, Jeff Kagan, an independent telecom analyst, told TechNewsWorld.
"Who had it was driven by decisions carriers made as to where they could be more profitable in the shortest amount of time, and it was understood they were moving into more profitable areas first. And people were OK with that — they are businesses and they have shareholders to be responsible to."
But we are at point now where high-speed is not fast enough even in areas where it is available, and as the FCC pointed out, there are millions of people who still don't have access to any kind of high speed, Kagan said.
Not Fast Enough
The former is what Google is trying to highlight with its project in Kansas City, he added. "It is trying to shine a light on the progress, or lack thereof, of telecom development and infrastructure in this country."
The problem is, there is little anyone can do to get the carriers to move faster, except pass a new law, which in this political environment would be all but impossible, he said. "The Internet is not a needed service like the telephone," Kagan said. "It is a luxury or choice, but not a need." That, however, is changing, even if this "need" is not officially recognized in telecom law, Kagan said.
"The Internet is evolving into a need, allowing people to choose it over telephone and television services. Now it is time to start looking seriously at making sure everyone has a high-speed connection."
International Competition
Another disturbing finding in the FCC report is the suggestion that the U.S. is behind much of the world in not only its high-speed Internet deployment but also the speed at which the Internet is delivered.
The available international broadband data is not fully comparable to U.S. data, the FCC said, but it still suggests that the United States may lag behind a number of other developed countries with regard to some broadband metrics, including universal availability.
"Countries all over the world are competing to buy spectrum to ensure all citizens have access to both broadband and wireless services," Openet's Hoover said. "Most are ensuring the spectrum is updated to support the newest network technologies, including 4G/LTE."