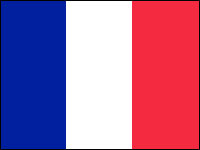 A French teen faces charges of "endangering the lives of others" over his use of a drone, which he sent skyward to capture impressive (and seemingly harmless) footage of the city Nancy.
Eighteen-year-old Nans Thomas affixed an Internet-bought drone with a GoPro camera and then sent the contraption skyward. The ensuing video has been viewed more than 270,000 times already on YouTube.
Alas, the would-be cinematic achievement runs afoul of a French law that prohibits such expeditions without both air authority permission and proper training, of which Thomas apparently had neither.
Thomas told French media that he is torn up about the incident, but the public prosecutor's office isn't backing down. It issued a statement saying, "If the machine crashes in a densely populated area, the consequences could be serious." There are also privacy concerns, the office said.
[Source: Est Republicain (French) via The Register]
Korean Newspaper Bows to Samsung, Removes Content
The president of NewDailyBiz.com, an online newspaper in South Korea, reportedly ordered editors to remove an article about Another Promise — a film that casts South Korea-based Samsung in a negative light — after company execs complained.
The paper's prez, Park Jung-kyu, followed up this act of journalistic cowardice by shooting texts to the Samsung folks who had griped in the first place.
The story might have gone unreported but for the fact that Park included a few journalists in his text message blast. The journalists, who work for South Korean publication Pressian, then posted the text messages online.
Another Promise is a fictional portrayal of the real-life experiences of a woman whose 23-year-old daughter died of leukemia. The daughter got sick after being exposed to hazardous materials at a Samsung plant.
In real-life, a court ruled against Samsung in the case.
[Source: Pressian (Korean) via The Verge]
Aussie Computer Club Accused of Sexism
A branch of the Australian Computer Society has been criticized for planning to celebrate men who hire women at its International Women's Day breakfast.
In a move that was perhaps a bit tone deaf — but certainly doesn't seem malicious — the group made the theme of its International Women's Day celebration, "Celebrate the male champions of change!"
Invites to the breakfast welcomed people to bring a "male champion of change."
Detractors used Twitter to shower the group with accusations of sexism and of being condescending and patronizing. The computer group subsequently changed the theme of the event to "celebrating diversity."
International Women's Day is March 8.
[Source: The Guardian]
Bounty Offered in Name of Videogame
A 10,000 euros bounty — roughly US$13,400 — is being offered for catching the perpetrators of a distributed denial of service attack that knocked the multiplayer computer game Wurm offline.
Hackers apparently targeted the game's servers, and the game is still offline.
Wurm, developed in Sweden, takes place in virtual realms, with everything created by the gamers themselves.
[Source: BBC]