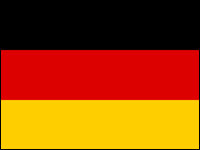 German Chancellor Angela Merkel called President Obama to protest after she received information that U.S. intelligence was perhaps spying on her mobile phone.
Obama assured Merkel that the U.S. "is not monitoring and will not monitor" her communications, but the White House reportedly stopped short of denying that it had done so in the past.
Earlier this week, France was making noise about reports that the U.S. spied on French communications, so it might not be long before all of Western Europe is irked with the States.
Merkel and Co. were tipped off about the spying by Der Spiegel, Germany's top magazine and news website, which told the government that it had unearthed info about potential surveillance. Der Spiegel was going off of documents from Edward Snowden.
[Sources:AFP via The Age;USA Today]
Samsung Apologizes to Chinese Consumers
Samsung apologized to Chinese consumers after a 30-minute television spot on Chinese state-run media accused the company of peddling shoddy phones and bunk repair policies.
Samsung announced that it would offer free repairs for all seven of the models mentioned in the report. About 14 percent of Samsung revenue comes from China, so it is important for the South Korean tech giant to appease its western neighbor.
Samsung added that it welcomed media scrutiny.
This sequence hearkens — to an eerie degree — to Apple's saga earlier this year. Like Samsung, Apple was lambasted by Chinese media, which accused the company of having bad products and even worse customer service. Apparently deciding there was no good reason to take on Beijing (or its puppet media), Apple issued an apology to Chinese consumers.
[Source: BBC]
China Ups Investment in Pro-Party Online Voices
China is fortifying its so-called "50 Cent Party," a cohort of hired commenters who post rosy-colored nuggets — or red-colored, as it were — about China and the powers that be.
Named after the average pay per comment, the 50 Cent Party is getting a makeover, becoming "more professional" as the government adds more "Internet opinion analyst" jobs to the budget. Some Chinese netizens have expressed anger that their tax yuan are funding this sort of 21st century propaganda, but chances are their dissent is being met with resistance.
China reportedly has about 2 million people collecting, managing and analyzing online public opinion.
[Source: Global Voices via Slate]
Former Apple CEO John Sculley Eyeing BlackBerry
Rumor has it that John Sculley, the former CEO of Apple, is exploring a bid for BlackBerry.
Sculley is not commenting on the story, but he told Canadian press that he has been "a longtime BlackBerry fan and user," if that means anything.
A handful of suitors are reportedly scoping BlackBerry. Fairfax Financial Holdings extended a $9-per-share offer, while BlackBerry's co-founders have also been linked to a purchase.
[Source:The Globe and Mail via The Next Web]
Canon Still Slumping
For the second straight quarter, Japanese camera and optical products manufacturer Canon cut its operating profit outlook.
Canon lowered its full-year operating profit forecast to about US$3.7 billion, slightly lower than previously projected.
The company also said it expects to sell 8 million interchangeable-lens cameras in the year ending in December. That is down from last quarter's estimate of 9 million and less than last year's total of 8.2 million.
[Source:Reuters]