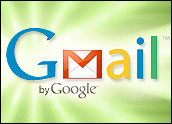 Many Google Gmail users who tried to access their accounts Monday found the service dark. For a period of roughly two hours, users would log on to be greeted with an error message.
The outage was caused by a temporary glitch in Google's contacts system, which was preventing Gmail from loading properly, according to the company. Google did not return a call to TechNewsWorld in time for deadline.
Apologies Aplenty
Google, for its part, has been profuse with its apologies. "Many of you had trouble accessing Gmail for a couple of hours this afternoon, and we're really sorry," wrote Todd Jackson, Gmail product manager, in a blog posting. "We heard loud and clear today how much people care about their Gmail accounts."
A quick search through Twitter and Technorati can pull up much more explicit emotion about the crash — as well as a counter-wave of opinion that people were making too much of the outage.
Hyper Scrutiny
Greg Sterling, founder and principal analyst at Sterling Market, falls in the latter category, although he acknowledged the anxiety a businessperson experiences when fundamental service like e-mail is down without any notice of when it will go back up.
"It is unreasonable for people who rely on a Web-based system to expect it to be up 100 percent of the time," he told TechNewsWorld." Where Google might have erred, he said, was its lack of communication in how long the outage would last. "Conceivably, they could have posted updates on their blog and spread the word through common points of online dissemination like Twitter."
In the main, though, the furor over the outage is due more to the hyper scrutiny aimed at huge service providers, he said. "It is not just Google, but directed at other companies like Yahoo or Microsoft."
Cloud Computing Hit
That same laser beam of scrutiny is also being directed at cloud computing in general right now — and this outage could fuel perceptions that such services are unstable.
In actuality, though, the glitch had nothing to do with the delivery mechanism, Mike Eaton, CEO at Cloudworks, told TechNewsWorld.
"This is something that could happen with traditional e-mail service or through a Web-based system."