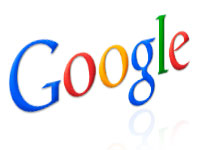 In an effort to appease European regulators, Google for the first time has agreed to make legally binding changes to its search results.
The changes stem from a two-year investigation into whether Google abused its online search dominance in Europe, where is owns a 90-plus percent market share.
The changes will not force Google to amend its algorithm, but instead will require it to clearly label search results from its own properties.
Owing to loud complaints from the likes of Yelp and TripAdvisors, which have expressed concern that Google will favor its own products over theirs, the most notable change will be in search results coming from things like shopping and flights: Google will display links to at least three competitors' sites.
The changes won't be widely seen for at least a month, and they will be subjected to "market testing" during which rivals and other industry folk can weigh in on the plan.
Google on Friday submitted concrete concession proposals to the EU for the first time.
Any deal is liable to leave Google's rivals wanting more — not only because it looks like Google will avoid a fine, but also because a coalition including Microsoft and Nokia last week submitted a formal complaint to the EU regarding Android, Google's mobile operating system.
Android was unfairly diverting traffic back to Google, they claimed, and it doesn't look as though this week's deal will appease them.
All the same, it marks a landmark agreement — if ultimately approved. It would be legally binding for five years, and compliance would be monitored by a third party.
If Google should fail to comply with its promises, it could be fined up to 10 percent of its global annual revenue.
[Sources: The New York Times; The Financial Times]
Twitter Buys Aussie Music Startup
Perhaps signaling its intentions to get into the music biz, Twitter purchased Australian startup We Are Hunted, which lets users find, share and play music online.
We Are Hunted, founded in 2007, will cease operating on its own but nonetheless will be incorporated into Twitter.
Last year, Twitter bought the video tool "Vine," which lets users post short video clips.
[Source: The Australian]
Anonymous Still Toying With North Korea
For the second time in less than two weeks, the hacker collective Anonymous has hacked into and posted funny photos on numerous North Korea websites.
As an encore to theirearlier shenanigans, the hackers took control of four North Korean websites, including the one belonging to North Korea's main news and information service, Uriminzokkiri.com, they claimed via Twitter.
[Source: The Next Web]
Scammers Get Apple to Replace Fake iPhones in China
Chinese police announced that criminals had returned more than 100 fake iPhones and been comped with new ones.
The scam centers on an Apple shop owner in Wenzhou, who in December returned what he said were 121 iPhone 4S BAND parts. These constitute the core of an iPhone and are worth about US$475.
Apple did indeed replace the parts but later identified the originals as counterfeit. The shop owner insisted he was innocent and was duped himself.
This month, however, police finally arrested one of the shop's engineers, along with her boyfriend, who proceeded to rat out other employees, all of whom also have been arrested.
Following a state-run media beatdown, Apple publicly apologized to China and vowed to overhaul its lagging after-sale service in the nation.
[Source: Tech In Asia]