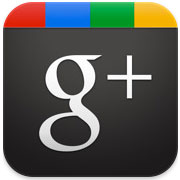 Google has made a slew of updates to its Google+ social network. It has added new features, provided integration with Google Apps, and made the network available to businesses, universities, and schools that use Google Apps.
The point behind the upgrades is to continue to drive traffic to the fledgling network and fight the feature wars with other social networks, said Gabe Donnini, lead analyst at Chitika.
"By integrating its popular services into Google+, Google hopes to see its users increase," Donnini told TechNewsWorld. "It also realizes it has to keep on matching what Twitter and Facebook and LinkedIn offer their users — although in just one network."
Google was unable to respond to TechNewsWorld's request to comment for this story.
New Features
Among the new features is "What's Hot," which shows trending topics on the site and lets users add a particular poster to their Circles from that list.
View Ripples, an experimental feature, lets users see how popular their posts are. It also provides a visualization tool to gauge the activity of other posts. Users can replay activity, zoom in on particular events, and identify top contributors, among other things.
Google+ is also adding Creative Kit, a simplified photo-editing tool, to its menu of options. To promote its use, Google is offering Halloween-oriented special effects and inviting users to submit their creations for a contest. Google will choose the winner on Nov. 3.
Integrating Google Apps
The biggest boost to the Google+ user base will likely come from its integration of Google Apps and the link it is providing businesses and universities. The integration means that users can not only share items within a circle or publicly, but also with everyone in an organization.
Google is getting ready to roll out a tool that will allow existing users to migrate their Google+ profiles to a Google Apps account.
"With this tool, you won't have to rebuild your circles, and people who've already added you to their circles will automatically be connected to your new profile," Google Product Manager Ronald Ho said in a blog post.
Not So Casual
Bringing Google Apps into the mix lends a certain gravitas to Google+ that Facebook doesn't have, William J. Ward, social media professor at Syracuse University, told TechNewsWorld.
"The new features and functionality of Google+ and the accessibility of apps is distinguishing G+ as a social enterprise and professional tool compared to Facebook, which is still seen as a casual social tool," he said.
Then there are the tools themselves, which work well in a corporate environment. "G+ Circles, Hangouts, Hashtags and Google Docs is a powerful combination for organizing information and teams for collaboration, communication and curation," Ward said.
"The privacy policy and settings of G+ also allow you to create private conversations in your social streams more easily than Facebook," he pointed out.
Facebook has a legacy and reputation problem, Ward continued. At the same time, the networking capabilities of LinkedIn are limited in their use, at least compared with what Google is building with Google+.
"The professional functionality of G+ combined with search and the new features being added could allow it to surpass LinkedIn as a professional social networking platform and tool in the future," Ward said.
Security Issues?
It seems as though some of Facebook's legacy issues are rubbing off on Google+, however, with the end result being that large business buyers don't necessarily trust Google's security, suggested Rob Enderle of the Enderle Group.
Those concerns are deep enough that the enhancements to Google+ could prove to be a wash, in his view.
"Businesses are particularly concerned that Google apps have become corrupted by malware," Enderle told TechNewsWorld.
"They are concerned about Facebook, and most are discussing launching private social networks that are secure but are concerned whether employees will use them," he said. "In the interim, unless Google can address the security concerns more aggressively, it is unlikely they will be successful in business to a large degree with Google +."