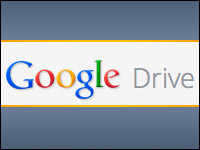 Google announced on Monday that it was consolidating the storage allowances for its various products. It will now provide 15 GB of free storage space for use across Drive, Gmail and Google+ Photos. Before, Google gave users 10 GB for Gmail and 5 GB to be used for Drive and Google+ Photos.
Google is also updating its Google Drive storage page with pie charts displaying how those 15 GB are being allocated. Users can upgrade to plans that start at US$4.99 a month for 100 GB.
The change in policy means users have more freedom and flexibility — no more angst for someone who's nearing the limit for Drive, for example, even though Google+ Photos might have plenty of unused capacity.
The move makes Google's products much more unified and interdependent — an ongoing strategy for Google as it seeks to attract and keep users.
Attracting Businesses
The biggest advantage could lie in the added appeal Google products will have for business users.
The more-flexible storage plan will give them greater incentive to adopt Google Apps as their foundational information management and storage platform, Kevin O'Brien, enterprise sales architect at CloudLock, told TechNewsWorld.
The shared storage capacity will give people more freedom to use the collaboration features in Google's products — the document management capabilities of Drive, Gmail's real-time chat and voice communication features, and Google+'s native support for video chat and social networking, to name just a few.
Google Apps also offers extensive real-time collaborative editing tools that allow teams to work on documents simultaneously, as well as the ability to embed images stored in Google+ in presentations and marketing materials, O'Brien noted.
"Essentially, more cloud storage within the Google suite will allow organizations to move more data into the integrated services," he pointed out. "One immediate benefit is that those companies can reduce their maintenance budgets for on-premises file servers, along with their spending for legacy security and analytics tools used to secure them."
While a number of vendors offer storage solutions, Google's platform approach is unique, concluded O'Brien. "By allowing users to both move their files into the cloud and to then share, edit, and update them across a suite of services, they are differentiated from other, less business- and enterprise-focused companies' offerings."
Consumers Win Too
The biggest initial impact of this offering will be for consumers, said Charles King, principal analyst of Pund-IT.
"Fifteen GB is a lot of space, relatively speaking, and to be able to devote it how you want will be a real win for consumers," he told TechNewsWorld.
Consumers will be more likely to use it for their MP3 files and photos, which tend to eat up a lot of storage space, said King.
The overarching theme to this news, though, is the dramatic reduction in the cost of disk storage space, he noted. "It has gotten so cheap that Google gives away 15 GB of storage free to anyone who asks."