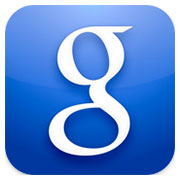 Google is extensively updating its search function with the rollout of a new Knowledge Graph.
The heart of the Knowledge Graph is a database Google has compiled, via its own research and through its acquisition of MetaWeb Technologies, of 500 million people, places, things and points of history. That, coupled with a refined approach to search, will yield an experience aimed at better determining the searcher's intent and then providing a more-targeted, detail-rich list of responses.
More Pictures, More Details
One feature of the new search format, which started rolling out this week for English-language users in the U.S., is a box that will appear in the top right corner of the search screen. It will give users the choice of narrowing a search for a generic word — for example, the word "battleship" — to a specific topic, such as the blockbuster film that is opening this weekend.
Search results will also be populated with more content, such as maps and pictures or, in the case of a famous person or historical event, a summary box of information.
Things Not Strings
The biggest impact for the searcher, however, is the way Google will try to interpret intent — the search engine giant's secret sauce, so to speak.
That is what will set it apart from other search engines that are also moving to more graphical, image-based search responses, such as Bing, said Gabe Donnini, data solutions engineer at Chitika.
Consider the search phrase "taj mahal," used as an example in the Google blog post written by SVP of Engineering Amit Singhal.
It could refer to one of the world's most beautiful monuments, a Grammy Award-winning musician, a casino in Atlantic City, or a nearby Indian restaurant, he noted.
An intelligent model can understand the "graph" — that is, the relationships of real-world entities to one another, said Singhal. "Things, not strings."
"The Knowledge Graph will add meaning to strings beyond keyword matching to words," Donnini told TechNewsWorld. "It will understand the meanings and relationships behind the keywords."
Thus it will deliver smarter results.
For instance, Google search now knows that when someone searches for "Charles Dickens," that person is more likely to be interested in a list of the books he wrote, noted Singhal. By contrast, a searcher for Frank Lloyd Wright would probably be more interested in details of the buildings he designed than any books he might have authored.
The Beginnings of Semantic Search
The Knowledge Graph is the beginning of a wider push to a more user-intuitive search function called "semantic search." Earlier this year, reports emerged that Google was preparing to launch a major overhaul of how it approaches search.
"This is the first of many iterations that will be coming in which Google will be changing the way it classifies the Web," Grant Simmons, group account director with The Search Agency, told TechNewsWorld. "Search is moving from a list of links to a list of entities."
The Knowledge Graph approaches search by assuming that every query is a question and that the user wants many facts about the search term, Simmons said. It then presents what it believes the user ultimately wants to know — or at least what the next likely search step would be.
Knowledge Graph appears to be rolling out on a limited basis, restricted to prominent subjects. Eventually it will expand to a larger portion of searches as the functionality improves, he predicted.
Knowledge Graph, and later semantic search, will also improve other Google products, suggested Donnini.
"The increased level of granularity and increased level of understanding provided by the Knowledge Graph will support the success of such Google initiatives as Google Wallet and Google Offers."