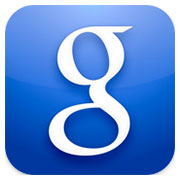 If Google's Zeitgeist 2011 — the company's 11th annual list of the most popular and fastest-rising Internet searches — truly reflects the spirit of the times, then we must be living in a world of whiffle heads.
In a year when the U.S. pulled its troops out of Iraq, the U.S. Congress almost brought the government to a financial standstill — on several occasions, in fact — and when the nation's sovereign credit was downgraded by Standard & Poor, the top search term was "Rebecca Black." The Web celeb was the No. 1 fastest-rising query globally.
Other people on the top 10 list: songstress Adele, reality star Ryan Dunn, defendant Casey Anthony, and the game "Battlefield 3." Indeed, the only remotely serious search terms on the list were the devastating earthquake in Japan and Apple CEO Steve Jobs.
Don't Be Judgmental
It would be a mistake, however, to judge the world's interests solely on this list, Gabe Donnini, data solutions engineer at Chitika, told TechNewsWorld.
For starters, consider that many people still get their serious news via television and the newspaper, he pointed out.
When people go online looking for information on recent events, they tend to be looking for quirkier information on subjects that are more subjective, said Donnini.
Also, when consumers do go online to access the news, they rarely have to search for headline events. Every search portal has a news page with links to trusted news sources, such as The New York Times or The Wall Street Journal.
"If someone wants to read about the details of the troop withdrawal from Iraq or the impact that North Korean leader Kim Jong Il's death will have on world events, they don't have to search," he told TechNewsWorld. "The stories are right there."
Searchers for information on Rebecca Black or "Battlefield 3" may enter many different permutations to find what they're looking for over a period of hours or days.
"I remember when 'Battlefield 3' came out," said Donnini. "I searched for it several times in different ways for different pieces of information that wasn't immediately reported."
Entertainment Nation
Still, the fact that the top 10 searches were predominantly about entertainment does say something about what people value, Scott Testa, marketing professor at Cabrini College, told TechNewsWorld.
"These terms were hot or popular for a reason. It is what people want to read about. If people wanted more information about the budget deficit they would search for it too," he said.
However, the top 10 search terms are only one indication of Internet users' interests. Search was used for much more than staying up to date on the sisters Middleton and Kardashian, Google Fellow Amit Singhal pointed out. People went online in significant numbers searching for news on the revolutions in Egypt and Libya, as well as the natural disasters that seemed to visit almost every corner of the globe — from hurricane Irene in the U.S. to the earthquakes in Christchurch and Japan.
The Japanese language symbol for TEPCO, owners of the Fukushima Daiichi power plant, became the first non-Latin term to ever make Google's global fastest-rising list, he noted. "People around the world also looked for ways to give: In the U.S., the top three searches related to charitable giving were about helping Japan."
The bottom line, according to Testa, is that the way people are looking for and absorbing news is different now — but not necessarily better or worse than before.
"Historically, we have been fed the news and it has been a one-way process," he noted. "The magic of search, it is that it is interactive, and people can keep searching for the information they want until they find it. Also, there is a back-and-forth between the reader and news outlet that was missing before.
Plus, search does lead to more dissemination of information. "I see articles all the time on trending subjects that I click on to read," Testa observed — "subjects I might not necessarily have read about before."