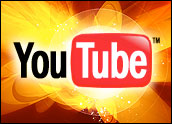 Executives of Web 2.0 companies and some members of Congress are pressing for a reversal of the Pentagon's decision to block access to several popular Web sites on military networks.
The decision, abruptly made this week, cuts off troops' access to such sites as YouTube, MySpace, Metacafe, IFilm, StupidVideos, FileCabi, BlackPlanet, Hi5, Pandora, MTV, 1.fm, live365 and Photobucket. Pentagon officials cited limited bandwidth and security concerns as reasons for the move.
The ban is illustrative of the confusing morass of issues companies and government agencies are grappling with today, thanks to Web 2.0 technologies. These range from infrastructure demands to new-technology legal questions, to debates on individuals' rights to privacy and freedom of speech.
For now, though — at least if the Pentagon has it way — this particular story is all about limited resources.
Pressured to explain the decision, Rear Adm. Elizabeth A. Hight, vice director of the Defense Information Systems Agency, told reporters that the 13 Web sites that have been blocked were chosen because of their high volume, noting that the newer technologies these sites use eat more bandwidth than more traditional Web sites.
When asked whether the Defense Department's systems had been compromised because of soldiers' use of these sites, she told reporters the ban was a "proactive" measure.
Angry Outcry
The Pentagon's decision dismayed military families that use these Web sites to keep in touch with overseas military personnel. It also prompted Rep. Ed Markey, the chairman of the House of Representatives subcommittee on telecommunications and the Internet, to call on the Pentagon to reverse the decision.
Sen. John Warner, a member of the Armed Services Committee, has said he would investigate the Pentagon's rationale for cutting off access to the sites.
YouTube's cofounders and representatives of some of the other banned sites are reportedly in talks with the Pentagon to see what can be done to reverse the ban. In an interview with the Associated Press, CEO Chad Hurley questioned whether bandwidth was truly a problem — considering, he said, that the Defense Department created the Internet in the first place.
To be sure, there have been plenty of IT professionals willing to pontificate on the issue. Many agree that streaming video can slow a network considerably. Others, though, say there are other better ways to control traffic than the route the Pentagon has taken.
"From my experience with dozens of field Web control deployments, sites like MySpace, YouTube and Facebook are often in the top ten sites visited — ranging between 5,000 and 10,000 visits each each day — but rarely do these sites, with the exception of YouTube, actually break the top 10 or top 20 when ranked by bandwidth consumed," observed Dirk Morris, CTO ofUntangle.
"If you're looking to stop people from wasting time and messing around, these are great sites to block — but if you're looking to save bandwidth, these sites comprise a pretty tiny amount of bandwidth for most organizations," he told TechNewsWorld.
"Deprioritizing the traffic using a QoS (quality of service) tool would have been a much smarter thing to do," Morris suggested.
Policy Issues
Of course, there is widespread suspicion that the Pentagon's true motivation is written between the lines of the new regulation. Critics are accusing the Pentagon of blocking access to maintain better control on information coming out of Iraq, especially now that support for the war is at an all-time low among Americans.
Rep. Markey, for instance, has questioned whether a lack of available bandwidth is what is really driving the decision, "since countless other sites — such as gaming sites that take up considerable bandwidth — have not been blocked."
Indeed, a new Iraqi government policy makes it illegal for news organizations to film bombing scenes. In short, videos taken by civilians and soldiers and then uploaded to video-sharing sites such as YouTube are among the few means for outsiders to see much of what is happening there.
Also, it has been darkly noted, the Pentagon recently tightened its grip on e-mail and blogs, issuing updated directives requiring soldiers to clear content with a superior officer.
The Pentagon "is obviously sensitive to the transmitting of electronic imaging ever since Abu Ghraib," Robert Cox, president of the Media Bloggers Association, told TechNewsWorld.
That said, the Pentagon's decision has its share of support from many different quarters.
Cox, for example, noted that the military is well within its rights to limit soldiers' use of its own networks. "Soldiers generally understand they are not necessarily free to publish whatever they want online. For better or worse, when they join the military they give up certain rights."
It's a workplace matter, according to Melissa Feagin, a former information systems technician who recently separated from the U.S. Navy.
"When you are on board that vessel or on a military-associated network, whether it be through the Army, Navy, Air Force, Marines or Coast Guard, you are on Uncle Sam's time and dollar," she told TechNewsWorld.
"The network is not there for your personal use — it is in place for the completion of the mission. There are several mission-essential processes that use that bandwidth, and those processes do not need to be slowed by 'personal' Web sites," she said.