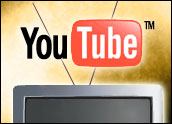 After promising to maintain a civilized tone, Sen. Barack Obama has sent a shot across the bow of Sen. Hillary Clinton's campaign in an advertisement for his 2008 bid for the presidency now appearing on YouTube.
Or did he? The video — a biting commentary on Clinton's presumed frontrunner status for the Democratic nomination — suggests it was generated by Obama's campaign. However, Obama told talk show host Larry King that his campaign knew nothing about the ad until it popped up on YouTube, according to press reports.
Election Web 2.0
Welcome to the Web 2.0 presidential campaign: an election cycle that has already begun some 20 months before the Big Day. More than in the congressional elections of 2006 — and certainly much more than in the presidential election of 2004 — all of the next-generation communication tools exemplified by social networking sites like YouTube and MySpace will be used for all they're worth — for better or worse.
There is much to be said for the YouTube-style of warfare, er, campaigning, that is certain to characterize the presidential campaign. In theory, anyone can make an ad supporting his or her candidate — or, for that matter, denouncing an opponent. If the ad is popular with viewers, it gets voted to the top of the site where even more people can see it. This is democracy in action, Internet-style.
Open to Manipulation
However, this system is also open to manipulation. Anyone can create an ad and slap a candidate's name and logo on it.
"People are too willing to trust something if it sounds official or is labeled with a prestigious-sounding name or organization," Denis Pombriant, founder of Beagle Research, told TechNewsWorld. "My advice to anyone relying on the wonderful wizardry of the Web for information is to consider the season and demand proof."
Indeed, puzzlement was the first reaction to the anti-Hillary ad currently on YouTube.
"I didn't think the ad fit entirely with his comments about the campaign he wanted to run," Roger L. Kay, president of Endpoint Technologies Associates, told TechNewsWorld. "It is possible it was generated by enthusiastic supporters."
It is also possible, he speculated darkly, that it was made by Clinton supporters to throw mud on Obama. "Anything is possible, and these things can be difficult to verify," Kay said.
The Cloak of Anonymity
The biggest problem the Web 2.0 tools will present is the anonymity they provide to their creators. To be sure, messages appealing to the worst of human nature have been a part of political campaigns for generations. Some of these have never been conclusively traced to one particular group of opponents or overly enthusiastic supporters.
For instance, during the Republication presidential primary campaigns in 2000, Sen. John McCain was on the receiving end of a very nasty whisper campaign about his adopted daughter from Southeast Asia. These rumors were believed to have derailed his candidacy in South Carolina, effectively putting George Bush on track to receive the nomination.
The anonymity of the Internet is certain to worsen an already shameful practice. These tactics won't be limited to YouTube videos either.
Pombriant cited an "article" about Clinton recently forwarded to him, that supposedly ran in a prestigious London newspaper. The way it was written, he said, was clearly critical. Pombriant researched the article and could not find a legitimate publication source for it.
The forwarded e-mail message began with, "Quite a devastating column follows. Bear in mind that this is the …, which certainly has no conservative partisan agenda to push. It was published Jan. 31st, 2007. Most interesting."
YouTube Election
It is likely to get much worse. "Look at the scurrilous Swift Boat veterans' attacks on Kerry in 2004," Pombriant remarked. "If those occurred on airways that are federally regulated, imagine what can happen on the Internet where nothing is regulated."
Endpoint's Kay is holding out some hope, though. "This campaign is going to be the first YouTube campaign," he noted. "We'll know after it is over if that was a good thing or not."