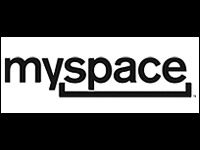 On Monday, Myspace announced startling news: 1 million new members have joined in the past month, and the rate of signups has risen to 40,000 per day.
Myspace was considered all but dead when Specific Media and singer and actor Justin Timberlake took it off News Corp.'s hands last year. News Corp. took a minority equity stake in Specific Media as part of the deal.
Though the financial terms were not disclosed, rumor placed the sale at roughly $35 million — a small fraction of the $580 million News Corp. had plunked down in 2005 when it was still a hot social network.
After the sale, the site receded from public view, amid doubt that its dwindling core of hard-core music-lovers could keep it afloat.
Now, Myspace is simmering again, and its new music player is credited with driving its overnight resurgence. It boasts 42 million songs, available for unlimited, on-demand, free listening — outshining what other sites in this space have to offer. Myspace lets users personalize their radio modes, and it offers easy integration with Facebook.
Myspace has other initiatives under way as well. Early this year, it launched Myspace TV, a service that lets viewers discover, share and comment on programs they're watching. Initial channels on Myspace TV will be, not surprisingly, music-focused.
Myspace did not respond to our request for further details.
Where Did They Come From?
One million users in a month seems a bit much no matter how good the music player is.
In truth, said Gabe Donnini, data solutions engineer at Chitika, Myspace's renewed popularity is due to a number of factors, all of which came to a head in a short period of time.
The integration with Facebook –which began in 2010 — is one example. "Now their focus is on being a complementary social network site, not another one that can co-exist besides Facebook," Donnini told TechNewsWorld.
"Myspace really doesn't see itself as a standalone entity anymore," he said. "You can see that from the registration process of the new site — right away, they try to link you to your Facebook and Twitter account. They also begin encouraging the social sharing right away."
The music player is a good deal compared to other offerings, though, he acknowledged. "It has an extensive library, it is free, and they are making it easily accessible."
Justin Timberlake's Voice
The role of Justin Timberlake should not be discounted, Rob Enderle of the Enderle Group told TechNewsWorld.
When Myspace sold last year, it was announced that Justin Timberlake, as part of his ownership stake in the site, would play a major role in developing the creative direction and strategy for the company.
"Myspace is going down an advocate path, and Timberlake has a significant following," Enderle said. "If they want to continue to expand, they need to get more advocates like him and give Timberlake more voice."
Imagine if Justin Bieber or Lady Gaga were to join the campaign, he suggested. "They likely could increase penetration at a significantly greater rate."
The Advertising Plan
Myspace is on track to evolve into a digital destination for original shows, video content and music. At the same time, its social networking infrastructure can be used to launch socially activated advertising campaigns — meaning that brands can run campaigns with the hope that Myspace's user base will take them viral.
This part of strategy is Specific Media's bailiwick. The company was founded by brothers Tim, Chris and Russell Vanderhook in 1999 to focus on the just-emerging online ad space. By joining forces, both Specific Media and Myspace are carving out distinctive identities in their respective fields.