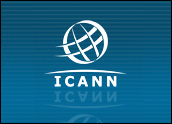 The agency charged with Internet oversight may give its blessing to single-letter domain names, which have been reserved since 1993. The Internet Corporation for Assigned Names and Numbers (ICANN) will decide this and other issues at a meeting in Vancouver, B.C., this weekend.
Single-letter domains were set aside because of technical worries about whether the growing need for domain names could be met. ICANN was reserving the ability to append a single letter to a name (www.technewsworld.t.com for instance) to split the database into 26 distinct portions. That never became necessary and some businesses have been pushing for ICANN to release the single letters.
Who Gets Them?
ICANN will also have to decide how to distribute them because domains are normally sold on a first-come, first-serve basis and go for about US$10.
"I think the best way to distribute them is first to the companies that have a single character ticker symbol, such as "A" for Agilent Technologies. This will avoid any intellectual property issues later on," Alex Tajirian, CEO of DomainMart, which sells domain names and associated services, said. "The rest should be auctioned off to the highest bidder."
But what would the business value of those names be? Domain names and business identity often go hand-in-hand and one analyst said she didn't see much value in them at all.
What's the Point?
"If it's a single letter domain name, how much roadway does it have?" Leslie Ament, director, customer intelligence research, Aberdeen, told TechNewsWorld. "How much brand equity is in a single letter vs. a domain? Why would IBM, for instance, want to be I? It's not closely enough related to the brand name to be worth it."
Six single-letter domain names were registered before ICANN reserved them. They are q.com for Qwest Communications; x.com for PayPal; z.com for Nissan's Z cars; i.net, a domain name registration company; q.net, registered to "Q Networks," but the Web site was down when checked; x.org for the X.Org Foundation, an open-source organization. Other single-letter domain names may be online as soon as next year.
For established companies, Ament said paying for one of the new domains just isn't worth it.
"If one of my clients asked me about it, I'd recommend against it," she said. "It may be a status symbol for rich individuals, like a license plate, but I don't see the business value."