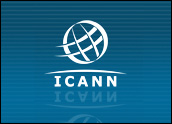 The board of the Internet Corporation for Assigned Names and Numbers may vote to allow internationalized domain names (IDNs) at the association's ongoing meeting in Seoul.
Assuming the proposal is adopted, countries can apply to test country-code top level domains beginning in mid-November, ICANN spokesperson Michele Jourdan told TechNewsWorld.
IDNs are domain names that can use characters other than Latin scripts. The rationale behind the move is simple, the organization says in a fact sheet: "The Internet is accessed by more people who do not use Latin languages and scripts than those who do."
Up until now the country-code portion of a URL has had to be written using the Roman alphabet — that is, "RU" for Russia or "JP" for Japan. The adoption of IDNs will allow the development of Internet domain and email addresses using characters in the Chinese, Arabic, Korean, Japanese, Greek, Hindi, Hebrew and Russian languages.
New Ball Game
If IDNs gain traction, they could have a significant impact on the Internet. The change could be so far- reaching, it could trump the potential impact of just about every campaign to add new top level domains (TLDs) represented by extensions such as the familiar ".com" and ".org." One movement, spearheaded by dotgay.org and dotgay.com, calls for a ".gay" designation, for example.
"The number of generic top level domains is 21 — with only '.com' very well known and a handful of others getting some traction," observed E. Thomas Watson, an attorney with Robinson, Bradshaw & Hinson.
The new change has the potential of expanding the existing 21 TLDs to 500 — or even more — that would be organized around themes of common interest or community.
"It could make them more interesting or viable than existing names," Watson told TechNewsWorld. "At the same time, it would be a nightmare for brand owners as they try to prevent their brands from being used in a corruptive form."
It is bad enough now, he said, to police all the ways a brand name can be corrupted through, say domain names using the .biz or .net extension.
Which scenario will materialize — a brave new world of new domain name categories or a new hotbed of trademark theft — remains to be seen, he concluded. "All anyone can say is it's a new ball game."
The former is more likely, in the view of Blake Lawit, an attorney with Howard Rice Nemerovski Canady Falk & Rabkin.
"Overall, this change should be a positive one for the existing system, as it will open up access on the Net," Lawit told TechNewsWorld. "Currently, the domain name system only supports domain names using Roman letters and digits, but a huge portion of the world's population does not use English or other Latin-based languages, which is a barrier for developing content."
Trademark rights holders will see a downside, he acknowledged. "They will need to register not only the domain names that are key to their products in many new languages, but they will also need to police cybersquatters and typo-squatters in many new languages."
Implications for Search
There may also be unforeseen implications for search, Marc P. Misthal, an attorney with Gottlieb, Rackman & Reisman, told TechNewsWorld.
"How are search engines going to wade through whatever new content that is put up there? How will they determine if it is relevant?" he asked.
No one knows exactly how certain search engines work, because they are based on proprietary algorithms, Misthal observed, but they all must consider content to a certain extent.
"So, my question is, if someone runs a search on Google in English, will it pull up relevant content that has been posted under a Chinese Top Level Domain?" he wondered.
Extra costs can be added to the list of potential troubles brewing for brand holders.
"Registering names across all these URLs is going to prove to be cost-prohibitive," predicted Misthal.