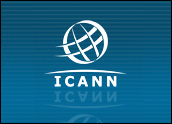 The Internet domain registry that sought to create a .xxx extension for pornographic Web sites is giving the effort one more try despite the Internet Corporation for Assigned Names and Numbers' (ICANN's) recent denial of its request in a 9 to 5 vote.
ICM Registry has asked for a reconsideration by ICANN. It also has lodged a few PR salvos against the Bush administration, accusing it of exerting undue influence in ICANN's decision. ICM claims to have published documents obtained under a Freedom of Information Act (FOIA) request that prove this claim.
ICM is also suing the administration for additional documents that were not provided. "ICM has said that the information that was not provided will show just how extreme the pressure was," Craig Cardon, an attorney with Sheppard, Mullin, Richter & Hampton, told TechNewsWorld.
FOIA Watch
It is unlikely, though, that the additional request will yield anything truly surprising. The Bush Administration has a history of shrugging off complaints of power overreach, both domestically and abroad.
"It is worth watching to see what documents are obtained and how they play out at ICANN," according to Jim Halpert, a partner in the e-commerce and privacy, intellectual property and government affairs practices of DLA Piper Rudnick Gray Cary US.
"But it is way too early to speculate about the significance of the lawsuit," he told TechNewsWorld.
Strictly speaking, Cardon said, there is nothing wrong with the U.S. government lobbying ICANN on any decision. Cardon speculates that ICM's ultimate goal is to lobby internationally against U.S. control of ICANN servers. "Essentially, the United States does have control over the Internet because the domain name servers are located here," he said.
Unlikely to Succeed
There are also signs that ICANN really did make the decision based on technical reasons, which will likely blunt any outrage that may gather against the U.S.
ICANN's Governmental Advisory Committee "raised concerns about ICM's ability to comply with the myriad of laws governing pornographic content," Karen Marie Kitterman, an attorney with Fenwick & West, told TechNewsWorld.
"It also raised concerns over ICM's ability to develop tools and programs to protect vulnerable members of the community, to maintain accurate information to assist law enforcement agencies, and to ensure protection of intellectual property," she added.