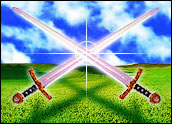 After nearly two weeks of market speculation, Intel this week began detailing its switch from existing NetBurst chip architecture to a new processor platform that borrows heavily from its Pentium M mobile chip, a move that rival AMD is paralleling in order to adjust to the market preference for notebooks and other mobile devices.
Analysts said users can expect a significant boost in performance in desktop and server chips as well as notebook-style processors that continue to improve performance, but save on space and energy through multiple cores.
While Intel released information about its next Xeon and other processors and newer architecture at the Intel Developers Forum in San Francisco this week, AMD touted its continued server success and highlighted its own multi-core strategy, which had until recently put the company ahead of Intel in terms of dual-core processor products.
Gartner Research Vice President Martin Reynolds told TechNewsWorld the move to multiple processor cores and more mobile architectures is likely to bring enterprise and business users two to four times more computing power, while maintaining space and power requirements.
"It does mean you're going to have that kind of a bump," Reynolds said.
Major Advance
Reynolds, who has predicted four-core processors in the market by 2008 and as many as 8-16 cores per processor by 2010, indicated multi-core technology continues to be the biggest advance for both Intel and AMD. Intel's architecture switch also highlights the increased focus on mobile chip aspects, such as power efficiency and heat.
"Intel is taking what was a mobile processor and beefing it up to be a wider processor with enterprise features," he said.
While AMD has always put a premium on energy efficiency — contributing to its server success — the company must make its own design adjustments to catch up with Intel's new architecture, Reynolds said.
"AMD always does things to advance, but they have work to do," he emphasized.
Overtaking Desktops
Though multi-core was by far the biggest topic at IDF, there were also further indications that the mobile PC market is overtaking the desktop form factor, as Gartner reported worldwide mobile PC shipments to increase 31 percent this year, compared to 12.7 percent growth in overall PC shipments.
Mercury Research President Dean McCarron told TechNewsWorld the chip architecture change will result in a greater emphasis on mobile form factors, and on size and power consumption.
"Ultimately, what they're trying to do is to get their product line to reflect what market demand is, and that's a mobile emphasis," McCarron said of Intel.
As for AMD, McCarron said the company is using a similar strategy that is evident in its Turion and energy-efficient Athlon chips.
"We'll continue to see them invest and go down the same road with a different architecture," he said.
Switching Over
McCarron observed that while AMD made a lot of noise about being first with dual-core products, the switch to more mobile-like architectures has the companies more even in the race, as both are adjusting to the changing market.
Although change may be difficult for a company as large and spread out as Intel, the analyst said, once the change does occur, it's typically dramatic.
"We're seeing the outcome of the efforts they put in last year," McCarron said. "I expect a rash of products that fit in with the more mobile approach."
Nevertheless, McCarron also highlighted Intel's discussions of 10 quad-core chips in the works. Desktop and server processors are not going away any time soon, he said.
Licensing Issues
Although analysts have stressed the performance gains afforded by dual-core and multi-core chips from both AMD and Intel, Reynolds made a point to note a largely unresolved issue with the chips: Software licensing.
Reynolds said some software vendors may continue to base pricing on CPUs, or cores, and the result could be a US$2,000 server that costs $30,000 in software licensing.
"Companies with mass deployments need to move away from core-based licensing," he said.