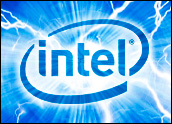 Intel is sharing its vision for the future of computing at its Intel Developer Forum, which is taking place in San Francisco. Put simply, the products under development have three major focuses: superfast, superportable and superconnected.
Revelations include details about the much-hyped Nehalem high-speed processors, new uses for the efficient Atom microprocessor, and plans for a smartphone-style chip — plus a cutting-edge multimedia concept kept under wraps until now.
Tackling Television
The newest announcement takes Intel into new territory: television. The company is joining forces with Yahoo to inch into the world of consumer electronics and help tie the TV into the Internet.
The Intel-Yahoo collaboration will result in a "widget" of sorts, Intel spokesperson Kari Aakre told TechNewsWorld. It'll "live on your TV and easily allow you to access the Internet" through it, she explained.
Named "The Widget Channel," the system will operate on Intel's new Media Processor CE3100, previously known under the codename "Canmore." It will let viewers watch videos, get news headlines, and even engage in social features such as messaging and content sharing. Existing Yahoo services — Flickr and Yahoo Sports, for example — will provide content. The platform is being built on an open concept, so developers will be able to contribute applications using Javascript, XML, HTML and Adobe Flash.
The New Backbone
Next up: Nehalem. The introduction of the new processor family is being billed as Intel's most substantial hardware change in a full decade and, perhaps fittingly, is being called "the backbone of Intel for years to come." The first Nehalem products to hit store shelves will be desktop chips branded as "Core i7," expected to be available by the fourth quarter of 2008. Nehalem will also eventually have sister models available for servers, workstations and laptops.
The processors are being designed to boost performance without draining extra energy. A key change in the technology is the inclusion of both processing functions and memory within a single piece of silicon — something competing chip-maker Advanced Micro Devices, incidentally, has offered for about five years.
Intel promises its new family of processors will triple the bandwidth of previous offerings. Other alterations include the addition of integrated memory controllers, the use of lower-frequency DDR3 memory to conserve power and cut processing time, and the introduction of an expanded power management system that allows the chips to automatically shut off cores that aren't being used.
Going Mobile
Perhaps the next most significant product being touted at the forum is Intel's Atom microprocessor, already on the market for several months. The chip is targeted toward mobile devices such as Intel's "Mobile Internet Device" line, which includes Samsung's Q1 and Asus's R2H. Its uses are expected to greatly expand in the coming year, with products ranging from phones to computer-equipped, Internet-enabled cars. A line of Atom-based netbooks is also in the works and is expected to account for a large portion Intel's notebook sales in the near future.
Small is definitely the buzzword of the week, and Intel's Moorestown processor is a clear sign of that. The processor plays off Atom's strengths in a slightly more shrunken sense: It's geared specifically for smartphones. The chip, seen as Atom's eventual successor, will be able to run standard PC software on a smartphone platform. It's tentatively slated for a 2009 or 2010 release.
Intel's Transition
Intel's transition into the mobile market is no mistake. While standard computing isn't going anywhere, there's no question that portable technology is a fast-growing sector with plenty of earning potential.
"While they continue to rely on a lot of their legacy products that have brought them to this point, I think they are a little more intent and a lot more deliberate in moving into the wireless and handheld-type world and bringing them another revenue stream," Brian Matas, VP of market research for IC Insights, told TechNewsWorld. "[That's] probably where a lot of the market is going — a lot more complexity in portable-type and handheld-type products," he said.
Intel's architecture, Matas believes, is its strength — and something that will serve it well in any computing market. Still, that alone, he said, may not be enough to guarantee instant adoption and success.
"From a technical standpoint, they're as highly rated as anyone … but I think as a company, they've got to show they're willing to work and be accommodating, make things easy for the end customers as well," Matas noted.
The best bet, then, may be for Intel to learn from its competitors in order to solidify its spot in the mobile market. Convincing users to make a change, Matas theorizes, isn't always easy.
"I think there's enough of a foundation and enough of a basis established already with people who are using (microprocessor manufacturer) ARM's architecture that if there's any decision to move one way or another, a lot of it might come down to how comfortable they feel working with the company," Matas said.
"With ARM," he added, "I've heard just about nothing but good things working with them. Intel needs to make sure they adopt that same type of mentality in moving forward and trying to capture some of this new market."