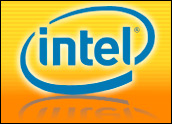 Intel is making its first platform pitch to the enterprise with its new vPro package, promising desktop security and manageability, energy savings and support from a long list of technology partners, including Symantec, Cisco, Lenovo, Microsoft, Novell and others.
While Intel indicates the effort will resemble its wireless platform push with Centrino and its more recent home entertainment push with Viiv, industry observers indicate it is a much greater messaging challenge with vPro and the enterprise market.
"The challenge is to communicate this message clearly and explain why it makes a difference," Endpoint Technologies Associates Founder and President Roger Kay told TechNewsWorld, arguing that wireless technology is much easier to sell than security, manageability and energy enhancement.
Complete Package
Nevertheless, Intel said vPro, expected in the second half of this year and to be identified with a new Intel logo, will be like the Centrino and Viiv technologies in that it will join processors, chipsets, networking and software.
"This technology significantly advances desktop PCs and will quite simply offer business security and manageability like never before — all on one of the most powerful and energy-efficient PCs in the market," said Intel Vice President and Director of Digital Enterprise Brand Management William Swope.
The vPro platform is based on the Intel Core dual-core processor, a 64-bit microarchitecture, and will also feature the second generation of Intel's Active Management Technology and Virtualization Technology, the company said.
Happy to Have It
Although the message may be more difficult to market compared to the wireless push with Centrino, business customers will likely be receptive to the vPro platform, according to Kay.
"It's a little harder to make the general statement, but corporate customers know what this is about, and they're happy to have this stuff," he said.
Kay said Intel's position as the market leader and its partnerships will help the company as it looks to focus squarely on the business market for the first time with vPro.
"Even with AMD's competition in the consumer space, they're in really good shape on the enterprise side," he said.
A Platform Thing
Despite speculation that Intel's vPro is a response to gains by AMD among enterprise users, Kay indicated Intel's "platform movement" started long before the competitive pressure from AMD.
"I think this is part of a long trend of Intel to move towards platforms, and having something more than just silicon with the hardware, software, coordination, and services," he noted.
The move may also bring Intel closer to its business customers, even if it is a struggle to communicate the security, virtualization or other benefits of vPro, he added.