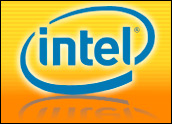 Intel is readying a plan to aim its processors and computing platform at the business world, hinting at a Centrino-style campaign similar to the one the chip giant employed to push wireless technology into mainstream use.
The enterprise market brings a variety of challenges for the company, but Intel's typical platform approach, which assembles the necessary components together both in technological and marketing terms, makes sense, industry analysts observed.
"People don't buy pieces and parts, they buy things that work," Endpoint Technologies Associates Founder and President Roger Kay told TechNewsWorld.
Platform Playbook
Intel demonstrated its ability to round up technology solutions — including processors and other hardware and software — and present them to the market effectively with its Centrino campaign, which helped the company drive industry and consumer adoption of 802.11 WiFi wireless.
The company is looking to repeat that success with a similarly branded effort known as Viiv, which centers on multimedia capabilities beyond the PC to the living room.
The Whole Package
Recently Intel has made reference to its "Conroe" processor, dubbed the successor to Pentium 4 at the Intel Developer Forum (IDF), and its "Averill" enterprise platform, expected this fall.
Its business-focused campaign appears to be in the early planning stages, with details of this latest strategy largely unknown for now. However, according to Kay, the company's campaigns have proven to have significant impact in the past.
"I don't know much about it yet, but I think the idea of platformalizing is important for Intel and important for the industry," he said.
Intel's packaging approach has been characterized before as a combination of hardware, "software glue," services and partners, according to Kay.
Interlocked Introduction
Intel's business-focused direction on Centrino emerged early this year when the company announced its new branding strategy, Mercury Research President Dean McCarron told TechNewsWorld.
"It was fairly evident we'd see interlocked marketing campaigns like [the Centrino campaign]," he said.
With the feature upgrades and enhancements typical of an Intel platform or processor refresh, it is likely that future improvements will be business-oriented and will highlight features such as reliability and manageability, McCarron added.
Software Significance
Given Intel's history on making software a major part of the processor and platform packages, for example, offering drivers that work with new hardware issues, software is likely to play a large role in the chipmaker's business play.
"It's likely that's going to be a big part of that package and selling that package," said McCarron.
Still, the analyst highlighted the significance of Intel's move from the Pentium 4 desktop processor to the new Conroe line.
"That will probably be what garners the most attention," he said.