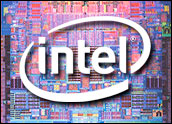 Intel will begin rolling out motherboards next month that support Remote Wake technology — the ability for a computer to be turned on from sleep mode remotely. Applications that have already been designed around this technology include PC-based phone service and content delivery.
Users of computers with Remote Wake will not have to keep their computers on 24-7 to use a particular service or product. In short, it gives Intel and its partners a powerful sales pitch: You can save money by leaving your computer in sleep mode until needed.
Wake Up Call
Remote Wake underscores another facet of computing: the evolution of the PC into a media center. "Intel is smart enough to know which direction the industry is headed," Robert Levitan, CEO of Pando Networks, a content delivery company that is partnering with Intel, told TechNewsWorld. "This technology enables the PC to stay in sleep mode until needed, and then it can receive media."
Still, it is difficult to quantify the benefit that Remote Wake will deliver to the application partner and computer manufacturing companies that integrate the technology into their products. None of the partners contacted for this article could provide tangible figures. "But we do think it will be of value and lead to more sales for Pando," Levitan said.
With the basic premise established, there are any number of applications that can incorporate this technology into their core infrastructure to offer this enhanced feature.
Pando Networks, for example, demos on its Web site a person accessing her computer via Pando Networks P2P content delivery service to start downloading a movie to be ready in time when she comes home.
Another Intel partner, Orb Networks, also offers similar functionality — in this case, accessing media on the PC for viewing or listening elsewhere. Using Orb, "you can listen to your music from the office or show photos to grandma from her house," Ron Perrotta, vice president of marketing for Orb Networks, told TechNewsWorld. "But before this, you had to leave the computer on."
IP-telephony provider Jajah integrated Remote Wake into its telephony infrastructure, allowing third party developers to leverage both Jajah platform and its support for Remote Wake. Jajah infrastructure can work with any softphone.
This is still a niche market, Paul Naphtaoi, Jajah's VP of global marketing, told TechNewsWorld. "One of the problems has been people don't want to keep their computers on all the time."