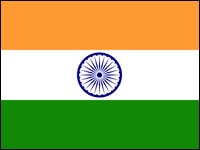 India plans to provide very low-cost personal computing devices to millions of students through an agreement with DataWind to manufacture mass quantities of its Ubislate tablet for a price point of around US$50, according to Minister of Human Resource Development Kapil Sibal.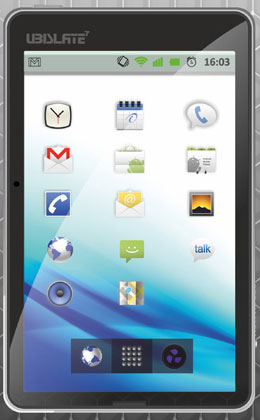 $35 Ubislate 7 Tablet by DataWind
The tablets reportedly will be subsidized by the Indian government, bringing the price down to about $35. The price includes a one-year free replacement warranty from the manufacturer. Internet access and education-related content will be included.
TechNewsWorld could not reach DataWind for comment.
The tablets provided through the deal are called "Aakash," which means "sky."
Some 416 universities and 20,000 colleges across India will be connected under the National Mission on Education through Information and Communication Technology, which pays for fiber connectivity, the Ministry said.
Last year India launched a $35 laptop. Aakash appears to be an offshoot from that project.
To keep costs as low as possible, Aakash relies on open source software. It runs the Android 2.2 operating system.
The tablet's specifications include a 366 Mhz processor with graphics accelerator and HD video processor, 256 MB of RAM, one USB port, a 7-inch display with 800×480 pixel resolution, a resistive touchscreen.
A Question of Execution
There is much to admire about a low-cost tablet for students, but the real issue is how well can it be executed, if at all, said Bob O'Donnell, an analyst at IDC.
"The quality of the materials will be low because of the price, and you have to wonder how long will the device last in that case," he told TechNewsWorld.
A plus is that with the large expected sales, the manufacturer could possibly make its margins through volume, O'Donnell speculated.
It is also good that connectivity seems to be included in the project, he said. "For a low income student, an additional $10 or $15 a month in access fees would be enough to discourage its adoption."
There are other potential issues, though — for example, the country's many languages.
"Much of the target market doesn't necessarily speak English," said O'Donnell. "This is definitely a devil-is-in-the-details type of project."
Substitute for Expensive Infrastructure
Despite any challenges, the project is worth pursuing, said W. "R.P." Raghupathi, professor of information systems and adjunct professor of law at Fordham University.
"Tablets, when priced reasonably, help in several ways in developing countries," Raghupathi told TechNewsWorld. "For one, they have the leapfrog effect of not having to invest in large expensive systems and applications."
Healthcare is an excellent example of this, he noted, as tablets can be used to communicate and disseminate health-related information for preventive care, such as informing people in villages of vaccination team visits and schedules.
Banking is another example, with tablets able to provide banking services to remote villages.
"In developing countries, such devices facilitate expansion of small business and trade in rural areas and villages at lower costs," Raghupathi pointed out, "leading to job creation and stopping large-scale migration to urban areas."