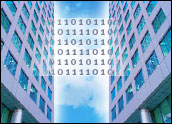 A congressional inquiry conducted at the behest of Rep. Edward Markey, D-Mass., found that law enforcement agencies made 1.3 million requests to cellphone carriers in 2011. They sought such information as individuals' text messages, their locations, and even lists of phone numbers they called when in the vicinity of a particular tower, whether they belonged to people under investigation or not. Wiretaps figured prominently in the mix of requests.
The report highlights the growing frequency of law enforcement agencies' reliance on cellphone carriers in their investigations. Requests to Verizon, for example, rose 15 percent year over year in 2011.
It is little wonder, given the wealth of information that can be gleaned about a suspect from his or her phone, Mary Ann Wymore, an attorney Greensfelder, Hemker & Gale, told TechNewsWorld.
"Cellphones are a font of easily accessible information about someone," she said. "Most cellphones sold within the last 18 months or so have what's known as E911 technology, making the phones essentially tracking devices."
'Eroding Constitutional Rights'
The report confirmed privacy advocates' worst suspicions.
"It is an outrageous intrusion on users' privacy and potentially troublesome in terms of our eroding constitutional rights," John M. Simpson, Consumer Watchdog's privacy project director told TechNewsWorld.
Consumers get uneasy when they hear such statistics because they know there are no checks and balances governing these requests, Steve Durbin, global vice president of the Information Security Forum, told TechNewsWorld.
The fundamental question, he said, is why does the information need to be accessed?
Plausible answers could include state security or other national interests.
"I think most people would not disagree with either of these," he said. "But how do you know that these are the real reasons? Can you be certain? What recourse does the citizen have when things go wrong and privacy is violated in error?"
Constitutional Haze
Law enforcement officers are quite aware of the amount of information that carriers are collecting about consumers, Simpson said, and that's one factor driving the proliferation of requests.
The laws governing the release of cellphone consumer data and other digital information to government entities are murky — something that officials also know and push to their greatest advantage, he added.
"In so many areas, it is unclear where our constitutional protections begin and end," observed Simpson — areas like email, cloud computing and cellular communications.
Technology Outpaces the Law
In the case of cellphones, there is no comprehensive federal law that addresses questions of who or for what purpose cellphone data can be accessed, according to Wymore.
"There is much debate as to the appropriate analytical framework for resolving these issues. On the one hand, there is precedent for the argument there is an expectation of privacy in such data. But others argue that tracking information is essentially 'public' information and therefore there is no expectation of privacy."
The monitoring of electronic communications is not a new phenomenon, noted Roger Goff, a partner at WRSS&R.
The Communications Assistance for Law Enforcement Act, passed in 1994, established standards for electronics manufacturers and service providers to allow law enforcement to gather information from electronic communication devices, he told TechNewsWorld.
"This law expanded to include virtually all Internet traffic," said Goff. "This was apparently viewed as reasonably necessary as a means of giving law enforcement the power to investigate and stop criminal activity."
The recent increases in requests to cellphone carriers reflect the changes in communication habits rather than any shift in policy or political climate, in his view.
"Cellphones have become the primary communication device for a vast number of citizens and residents — probably the majority," noted Goff. "They use it not only for voice communication, but for texting, emailing, and posting to social media. All of these transactions are not only recorded, but each recording is stamped with the time and the place from which it was made. That is a treasure trove of information for law enforcement. As the public's reliance on mobile communication increases, it makes sense that law enforcement's desire to access that information would also increase. "
That doesn't mean law enforcement should have unfettered access to all cellphone information, he continued.
"However, the requests to cellphone carriers are generally made either pursuant to a warrant or a subpoena. This means that in the majority of cases, either a court has already approved the action, or the consumer has a means of challenging the action in front of a judge," Goff explained. "Those mechanisms are supposed to provide protection against law enforcement abuse."
Does it always work? "Of course not," he said. "But is it patently unlawful? Not at all."