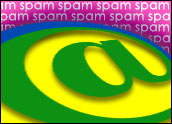 Court decisions recognizing the CAN-SPAM Act, which is now almost two years old, have been few and far between. However, recent actions have made up for lost time, say proponents of the law.
The U.S. Supreme Court declined to review the Fifth Circuit Court's summary judgment that the University of Texas had properly acted when it blocked spam, allowing the lower court's order to stand.
The university had been challenged by an online dating clearinghouse called White Buffalo Ventures, which had been peppering students with unsolicited e-mail advertisements. The firm had obtained the students' names and addresses legally through a Freedom of Information Act request.
No New Legal Ground
Citing its anti-solitication policy, the university asked White Buffalo to stop sending the e-mails after it received complaints from students and its network began to experience overload. When White Buffalo refused, the university blocked it from the system.
The company then sued, stating it was acting within the limitations of the CAN-SPAM Act and that the university's policy infringed upon its right to free speech.
The case also touched upon other issues, including whether UT could act as a de facto Internet Service Provider and cut off certain e-mail transmissions. The lower court's summary judgment upheld its right to do so.
Although it constitutes one of the few pieces of established case law on spam, the decision does not break much new ground, Peter Vogel, co-chair of the Dallas office of Gardere Wynne Sewell's Internet and Computer Technology practice group, told TechNewsWorld.
"All it establishes is that certain Web sites can eliminate spam from their sites. The bigger test — and one that we seem to be failing right now — is whether we can ever shut down unsolicited e-mail by criminalizing it."
Right to Manage
Ten years ago, respondents to consumer surveys cited spam as one of the worse evils of the Internet, Vogel pointed out. Today, people hardly mention it because they've gotten used to it, he said.
The latest court decision is more about the right of a company to manage its network than about free speech, claimed Ron O'Brien, a senior technology analyst at the computer security firm Sophos.
"The University owns its network and has the right to block unwanted e-mail from any source it deems inappropriate," he explained.
"Students at the university who really want to take advantage of White Buffalo's services have the option of subscribing to an alternative ISP or one of the many Web mail services available," he added. "The University of Texas — or any organization, for that matter — should not be required to pay for the storage, bandwidth and other resource required to process bulk mail."