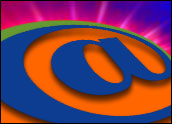 Now close to 15 years old and used by some 360 million people, Microsoft's Hotmail is getting an upgrade. The revamped email service is expected to roll out in July or August.
The elephant in the room, of course, is Google — and to a lesser extent, Yahoo, Laura DiDio, principal of ITIC, told TechNewsWorld.
Google has steadily enriched the feature set of its relatively young Gmail service.
"Microsoft knows it needs to step up Hotmail if it wants to compete with Google," DiDio said.
Some of Hotmail's features have not been touched for years — a serious shortcoming as Gmail has accumulated users, she noted. "Now Microsoft is taking a different tack — it wants to let everyone know that Hotmail is not the equivalent of your father's Oldsmobile."
The common theme behind the upgrades is an improved workflow experience, according to Hyun-Yeul Lee, an assistant professor at Boston University. That is, Microsoft has tried to create a seamless experience for sending and opening various types of email content.
Organization Tools
A new sorting feature allows users to divvy up messages based on certain factors. Those originating from a known contact or an email list might appear at the top of the in-box, for example, while messages from, say, a social media service might be found at the bottom.
A bar at the top of the screen lets users send status updates directly from Hotmail.
Users will be able to mark certain messages — such as spam or even unwanted legitimate marketing campaigns — with a new "Sweeping" tool that can move them into the trash all at once. Users can also opt for all future messages from a particular sender to immediately be deleted.
Opening Email
Messages that contain multiple photos can be opened and viewed much easier through a new feature called "Active View." This allows users to launch the photos in a slideshow format inside of downloading them in the browser.
Silverlight is required to enable the full functionality of this feature, which displays the photos either as an overlay on the in-box or on the full screen. It also works with incoming photos that are linked to Flickr or Smug Mug — but reportedly not with Picasa.
Users can use Skydrive, Microsoft's cloud-based storage offering, to open a Microsoft Word, Excel or a PowerPoint document through integration with the free version of Office Web Apps.
Essentially, when a document has an attachment in the Word, Excel, or PowerPoint formats, Hotmail allows the user to open it using Microsoft's Web Apps in order to preview it or make changes. It then auto-generates a link to the new version of the file so the other party can see the changes.
It is similar to what Google has done with Google Docs and Gmail, but more sophisticated, Michael Rosoff, analyst with Directions on Microsoft, told TechNewsWorld.
In general, Microsoft is starting to flex its muscles and leverage the connections among its various applications, DiDio said.
"We are getting closer to what Bill Gates was talking about in 2007, where users can launch multiple applications from a single screen or function," she remarked.Sending Email
The revamped Hotmail will let users send multiple photos — as many as 200 — by uploading them to Skydrive and then mailing a link. Recipients can view them in the slideshow format. If an email is registered with a Windows Live ID, users can comment on the photos or add to the collection.
The enhanced version of Hotmail will give users the option of using HTTPS for email sessions. Also, a new feature called "SmartScreen" helps distinguish between legitimate email messages and spam based on Internet protocol reputations, user reporting, third-party sources, semantics, botnet detection, signature recognition and more.
"This is a very important upgrade because spam is something that drives everyone nuts," said Rob Enderle of the Enderle Group. "Users need more capabilities in terms of adjusting for what is coming in and out."
Smartphone Integration
Microsoft has added support for Exchange ActiveSync to the new Hotmail — which previously had only basic support for mobile browsers. Users will be able to sync email contacts and calendaring, assuming their handset supports Exchange.
This has the potential to be a powerful function, Sam El Far, owner of PC Medx, a Microsoft partner, told TechNewsWorld.
"Exchange support is significant because it allows you to get all of your email addresses in one in-box — as well as text and voice mail messages," he said.
For the moment, this functionality just plays catch up to what Google can offer with its smartphone integration to Gmail, noted Enderle.
When Microsoft rolls out Windows Mobile 7, he said, more advanced synergies can be expected.