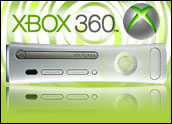 Microsoft demonstrated at the DVD Forum in Los Angeles this week a new high-definition DVD (HD DVD) drive add-on for the Xbox 360 gaming console. The device is the company's answer to Sony's upcoming PlayStation 3 (PS3), which features an integrated media disc drive using the rival Blu-ray format.
Microsoft did not indicate pricing or availability of the drive; however, in a bid to compete with Sony, the firm is likely to offer its HD DVD drive at a lower price than HD DVD players currently on the market, which are priced at around US$400 to $500, analysts said.
Price Wars, Format Battles
Both Microsoft and Sony are expected to incur losses on their next-generation console hardware, with the hopes of making it up in games and other areas, such as online distribution and play, and in-game advertising, Parks Associates Director of Gaming and Broadband Michael Cai told TechNewsWorld.
"It's still a subsidy model, but now they have more revenue streams to rely on," he said.
The biggest question with the HD DVD add-on is whether the device is targeted at existing Xbox 360 owners, or new buyers considering a bundle, Cai said.
"I think they're trying to do both, with a larger focus on the first group," Cai said, indicating the price of the bundle would have to be competitive with the PS3's expected offering. The PS3 system is expected to sell for $500 to $600.
Another key will be whether Microsoft can get the HD DVD add-on to market before shipping begins for the PS3, which will have an integrated, high-definition Blu-ray DVD drive — an advantage for Sony, according to Cai.
"For the new buyer, an integrated box makes a lot more sense," he said.
The gaming consoles will pit the two competing, high-definition DVD formats against each other in a signficant battle between the DVD player makers and content providers in each camp. Both have substantial technology, industry and Hollywood support behind them.
"There will be two battles going on, and ultimately, the winner will be determined by price and content," Cai said.
Consumers' Choice
There has been some criticism about Sony's stiff pricetag for the coming PS3, and the HD DVD add-on would push the price of the Xbox 360 higher. However, gamers and more mainstream consumers alike may find the Blu-ray- and HD DVD-equipped consoles more attractive than standalone, high-def DVD players, according to Cai.
Meanwhile, consumers appear to be ready for high-definition DVDs. A steadily growing number of users have televisions and other displays capable of playing the higher-quality video, JupiterResearch Vice President Michael Gartenberg told TechNewsWorld.
The winner of the format fight will be determined by content and ultimately, by consumers, who have yet to show their preference, he said.