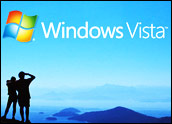 A post made to Microsoft's blog, IT BlogWatch, indicates the company is quietly abandoning WinFS, its once-heralded search and data management technology for Vista.
It is not a stretch to say the blog posting was more an exercise in public relations spin than an informative read.
'Working the Innovations'
"As most people who read this blog know, WinFS has always been about many things — a new model to enrich how users manage information, rich storage technology, and sometimes also a packaging of technology," the blog author, Quentin Clark wrote. "The real change I am addressing today is in the packaging strategy."
The bottom line is that WinFS will not be delivered in a separate offering as Microsoft previously promised. The reason, according to the blog, is that Microsoft doesn't need to deliver a separate offering anymore because most of its efforts are focused on producing "mature aspects" of WinFS in SQL and ADO.NET.
"Since WinFS is no longer being delivered as a standalone software component, people will wonder what that means with respect to the Windows platform. … We will continue working the innovations, and as things mature they will find their way into the right product experiences — Windows and otherwise," the post concluded.
In short, the promised technology will appear in a future, unnamed product. It is a disappointment to users looking forward to WinFS's functionality, which Microsoft heavily promoted a few years ago.
Concept Lives, Execution Fades Away
By 2004, it had become clear to Redmond watchers that WinFS had run aground, but many still clung to the belief that Microsoft would roll it out in a separate release.
"Microsoft is piece-mealing the replacements for WinFS technology, but still, there are certain capabilities that are nowhere near what was originally promised," JupiterResearch analyst Joe Wilcox told TechNewsWorld.
WinFS, as initially described, could have radically changed the way people used information technologies and related data, he said.
He gave the example of a person going on a trip: "He might generate on his PC e-mails with the travel agency and hotel, a Quicken accounting of all his expenses, photos from the trip, a blog, perhaps, about it. All of these elements have a common meaning — the trip — but based on how search technology works today, it would be difficult to find all of this and bring it together in a meaningful way."
Microsoft has not abandoned the basic concept. It has discussed a new PC client that can search the desktop, network and Internet. It is an approach, though, that falls very short of what WinFS was supposed to be, Wilcox said.