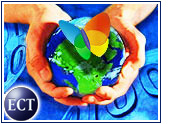 Today at the third annual Microsoft Management Summit, Bob Muglia, senior vice president of the Windows Server Division at Microsoft, laid out Microsoft's vision and technology road map for reducing the cost and complexity of managing and securing enterprise systems: the Microsoft "dynamic systems initiative."
During an address to an audience of IT pros, Muglia talked about the value of the dynamic systems initiative — DSI for short — in helping customers do more with less by building manageability into applications during the development stage and connecting the developer, IT pro and end user throughout the application life cycle.
"This is an issue where the industry has overpromised and underdelivered, while our enterprise customers continue to feel the pain of managing their systems," Muglia said. "Our approach with DSI is to help customers get every dollar out of their IT investments by making software more manageable from the ground up."
Maintenance the Majority
According to an Accenture study, IT pros spend up to 70 percent of their time maintaining existing systems, which leaves little time to develop new capabilities that add more value to their network environments. With the dynamic systems initiative, Microsoft hopes to help reduce the maintenance ratio to 55 percent by automating many of the routine tasks associated with updating systems and deploying new applications.
Typically, management software is applied after new applications are deployed in a company network. Through its dynamic systems initiative, Microsoft hopes to shift this operational intelligence into the application itself, reducing the need for traditional management software after the applications are set up.
Connecting IT managers with their development staff and end users, Muglia said, is critical to realizing the long-term vision of the dynamic systems initiative. The company's new "system definition model" — SDM for short — is a technology that will be supported across Microsoft and partner products to enable that connection.
Delivering on the Promises
The SDM is a DSI technology designed to provide a common language for describing a system across its development process and life cycle — from design through deployment to ongoing operations — to help IT pros deliver more agile IT systems. With increased agility, the company contends, end users can expect an improved experience through better application performance.
"Running our business with maximum efficiency is a top priority for us," said Ken Goltara, vice president of business systems development for Toyota Motor Sales USA. "The management innovations that Microsoft's dynamic systems initiative is designed to deliver have the potential to add tremendous new business value."
Muglia explained how businesses can automate designing and operating their distributed systems with DSI products already available, including Windows Server 2003, Microsoft Software Update Services and Systems Management Server 2003.
Announcements for Developers
Muglia made several announcements about products designed to improve the manageability and security of Windows Server System.
Windows Update Services, an evolution of Software Update Services 1.0, was released in beta today. Windows Update Services is a step forward in Microsoft's patch-and-update management strategy. It is designed to provide users with better control over their update process to help reduce interruption when updating systems, including SQL Server, Exchange Server, Office 2003 and Office XP.
Microsoft Operations Manager (MOM) 2005, entering its final beta cycle today, reportedly will support business-activity monitoring and Web-services management. MOM 2005 Express, an inexpensive software package for companies that require simple monitoring capabilities for Windows Server, also was released to beta today.
Finally, System Center 2005 is Microsoft's first integrated management suite for the Windows Server family. The software includes Systems Management Server 2003, MOM 2005 and a new common-reporting system. Now going into beta, System Center 2005 will provide, according to Muglia, a better perspective on configuration and performance in Windows environments.
Partner Role
Muglia also spoke about the critical role that partners play in helping the company realize its new dynamic systems initiative.
He cited partner efforts for Microsoft Operations Manager, including a new CRM management pack for Siebel Systems' eBusiness Applications, Veritas Software's new Management Pack, Hitachi's connector for Job Management Partner 1 (JP1) and Microsoft connectors for IBM Tivoli and HP OpenView.