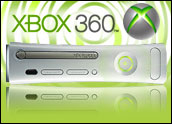 On the eve of the Electronic Entertainment Expo (E3) Monday, Microsoft premiered a lineup of new games for the Xbox 360, including "Gears of War 3" and "Forza Motorsport 4." The company also debuted the trailer for "Halo 4" and unveiled the next installment of "Fable," by developer Peter Molyneux.
In addition, Microsoft announced a new voice-based entertainment search tool. Voice search with Bing on Xbox 360 lets users search Netflix, Hulu Plus and ESPN. The tool can also be used to search music and video on the Xbox LIVE Marketplace.
New Kinect Tools Revealed
Microsoft also announced Kinect Fun Labs, a hub that showcases emerging Kinect innovations. The hub is available to all Xbox LIVE members starting Monday. Users have access to new tools, including player capture, object scanning and finger tracking.
Object scanning allows users to bring outside objects into the virtual world of the game. The hub launches with four "gadgets," including Kinect Me, Bobble Head, Build a Buddy and Kinect Googly Eyes. More tools will be added in July, including Avatar Kinect and Kinect Sparkler.
Spotlight on Creators
Some top producers joined Microsoft. Ubisoft announced that all future Tom Clancy games will be Kinect-enhanced, including "Tom Clancy's Ghost Recon Future Soldier."
EA Sports announced Kinect support for several titles coming out in 2012. EA will also feature Kinect-supported "The Sims 3 Pets," and "Family Game Night 4."
Microsoft did not respond to TechNewsWorld's request for comments by press time.
MS One-Ups Apple
The Microsoft announcement occurred at the same time as Apple's highly anticipated announcement of its iCloud program.
"Even the applause seemed synchronized," Rob Enderle, principal analyst at the Enderle Group, told TechNewsWorld.
Enderle — who watched the two announcements simultaneously — picked Microsoft as the winner.
"Content always bests platforms. It was fun to see the two going at it," he said. "The Xbox stuff was cooler. The coolest is the ability to scan stuff and bring it into games. You can transcend the virtual world and bring it into the real world. This beat the Apple announcement."
Hot in Gaming
The new game announcements come at a time when Microsoft is already getting rave reviews for Xbox 360 and Kinect.
"They've just started to make a profit on the hardware," Laura DiDio, principal analyst at ITIC, told TechNewsWorld. "Kinect really captured the public's imagination. Microsoft has a winner. Even adults were using it. The kids want it, and the next thing, the adults are using it."
Microsoft has created a strong base and customers are now flocking to the Xbox platform, observed DiDio.
"Once they got the great word of mouth going, all Microsoft had to do was expand upon it," she said, "and now they're hot in the game market. On Amazon, they're getting great reviews for the Xbox 4 GB. Out of 228 reviews, more than half gave it five stars."
Microsoft has long and deep experience at adding customers to an existing base, noted DiDio, "so they're going back to a patented MS marketing play, which they always do to perfection. They'll give things away to expand their marketshare — [e.g.,] buy Windows 8 and get a free Xbox."
A World of Hurt for Sony
Microsoft's release of new game titles comes when one of its main competitors, Sony, is in a world of trouble due to ongoing hack attacks. Gamers are likely to get impatient with Sony, especially with new games arriving for the Xbox.
"Microsoft is hitting at the right time. Unfortunately for Sony, Sony's loss is Microsoft's gain," said DiDio. "Not only did Japan get hit by the tsunami — Sony got hit by these massive attacks, and the attacks continue."
Sony's Gaming Days Numbered?
Sony's situation is dire, commented Enderle, particularly because the risk of breaches apparently was detected long before the massive hacking attacks occurred.
"I have my doubts Sony will make it to the end of the year," said Enderle. "The litigation risk is very high. The aggregated litigation on two continents could overwhelm the company."
Sony may have to go bankrupt to protect its assets, suggested Enderle.
"They weren't protecting the network," he said. "They were using unpatched, unsecured Apache servers. That was being reported for some time before they were hit. Folks have probably been stealing for some time."