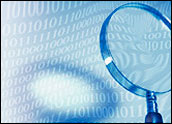 Microsoft is targeting the low end of the enterprise search market with the rollout of a free version of its Search Server 2008 Express.
Given the price point — as well as the emphasis on ease of use — it is clear that the company is catering to SMBs (small and medium-sized businesses), which have been somewhat overlooked by established enterprise search vendors until recently.
"Our aim for Search Server Express is to give you a free and powerful enterprise search product that's incredibly easy for you to deploy," Jonathan Kauffman, Microsoft's general manager of enterprise search, wrote in hisblog. "After youdownload it, you'll find it takes just a few minutes to get it up and running. It's going to be the fastest way you can bring an enterprise search experience into your business."
Powerful Product
"It is a powerful product for SMBs that normally wouldn't invest in enterprise search," Guy Creese, an analyst with the Burton Group, told TechNewsWorld.
It took Google's entry into the market with its own search appliance — which coincidentally underwent a recent upgrade — for the needs of the low end of the enterprise search space to receive any attention. Since then, Creese said, there have been some 10,000 downloads of the application — a number that far outweighs the installed base of the top two vendors.
The vendors focusing on large enterprises have little to worry about, though, he commented. "It will not disrupt the high end of the market — what it will do, instead, is bring a lot more people into the enterprise search space."
How Microsoft's offering will stack up against Google's remains to be seen. One of Google's constraints, Creese noted, is that it bundles the product as it sees fit, and end users have few opportunities to tailor it.
"One complaint I hear about Google from its customers," he remarked, "is that the only time there is human contact with Google is when it is time to renew the license."
Microsoft's partner network, by contrast, will be able to tweak the product to meet specific customers' needs.
"Microsoft and its partners can develop this into a high-touch offering," said Creese. In short, Microsoft is well positioned to do for enterprise search what it did for the business intelligence market a decade ago: make it available to the masses.
Market Shakeup
Microsoft is timing its entrance well. Enterprise search is a technology of growing interest to companies, Enterprise Strategy Group analyst Brian Babineau told TechNewsWorld.
"Increasingly, sophisticated business applications are churning out new data," he said. This proliferation of data is resulting in new opportunities for enterprise search.
The entrance of Microsoft — and earlier, Google — has in fact been viewed positively by other vendors. "It helps to educate the market about what a company can do with enterprise search," Babineau said.
Enterprise Functionality
Among the things Microsoft's Search Server Express can do, for instance, are such high-level functions as tuning, delivering security-trimmed search results, and reporting.
Additional features:
A localized interface that is available in 25 languages;
Development tools — including Visual Studio and SharePoint Designer — to build customized query/results experiences and search-enabled applications on the SharePoint platform; examples might include altering the appearance of a search site using XLST (extensible stylesheet language transformations) or enabling contextual actions a user can perform on search results;
Continuous Propagation Indexing — an index that incrementally updates itself as it crawls for new information; newly obtained content is propagated to the query servers so people can search it sooner, without having to wait for all content to be crawled;
Indexing Connectors that allow users to index content on file servers, Web sites, Windows SharePoint Services, Microsoft Office SharePoint Server, Exchange Server public folders, and Lotus Notes repositories;
Federated Search Connectors that allow users to federate searches to indexes in other data repositories, applications, and services using the Open Search standard;
Search iFilters that allow users to index a wide variety of documents and file types using an interface common across Windows Desktop Search, Windows Vista, SharePoint, and SQL Server;
Search Connector Gallery, which allows users to reference Microsoft's online gallery of third-party federated search connectors, indexing connectors and iFilters.