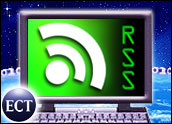 An application that Microsoft filed last year with the U.S. Patent andTrademark Office could be interpreted to give the software giant broad rightsto RSS, or really simple syndication, technology.
The possibility that Microsoft might wind up charging license fees forany RSS-type application has caused denizens of the blogosphere to take up arms against the Redmond, Wash.-based conglomerate.
Microsoft has denied that it is laying claim to thenow widely used technology as a whole. Rather, in an effort to defuse the furor, SeanLyndersay, RSS program manager lead, wrote in a recent company blog that Microsoft is seekingpatent protection only for "specific ways to improve the RSS end userand developer experience."
Despite the company's protests to the contrary, at least one patentattorney said it could conceivably gain broad rights to RSS technology, based on the way the patentapplication is written — depending on what was made public about it prior to Microsoft'sfiling date in June 2005.
Broad Claim
The first of a total of 20 claims in Microsoft's patent application reads as follows:
"A system comprising: one or more computer-readable media;computer-readable instructions on the one or more computer-readablemedia which, when executed, implement: an RSS platform that isconfigured to receive and process RSS data in one or more formats; andcode means configured to enable different types of applications toaccess RSS data that has been received and processed by the RSSplatform."
Commenting on that section, Dave Jenkins, a partner with Eckert Seamans, told TechNewsWorld:"My interpretation is that Microsoft is requesting to patent an RSSplatform configured to receive and process RSS data."
Whenever someone would receive an image in RSS data in an e-mail system structured to convert images to the JPEG file format, Microsoft's patent would be infringed, according to Jenkins' interpretation. The conversion process from RSS toJPEG is specifically what would infringe Microsoft's patent, he explained.
The subsequent claims in the application discussaccessing RSS data in other ways, Jenkins noted, "but the broadestclaim — the first one — doesn't bring up those elements."
Gray Area
The chances are slim that Microsoft will receive the exact patent ithas requested, he said, although that outcome is possible. Much depends on whathas been publicly disclosed about the RSS standard and technologyprior to June 21, 2005, when Microsoft filed the claim at the PTO.
If anything touching upon Microsoft's pending patent has been previouslypublished — be it in a magazine article or a professor's paper — the company'sclaims could be moot.
However, Jenkins pointed out that there is often asurprisingly large gray area when it comes to new technology.
"Theindustry could talk and write about an emerging technology for twoyears, for instance, tossing around ideas and solutions," he said.
That doesn't necessarily count in a patent claim, though, Jenkins commented, unless and untilthe technology has been finalized — in the form of an accepted standard, for example.