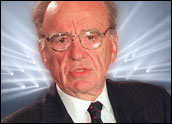 Rupert Murdoch, who lost a chance to buy YouTube last year when the massive video-hosting site was gobbled up by Google, has snagged two other Internet companies that are popular with young people: Photobucket and Flektor.
Murdoch's Fox Interactive Media (FIM), which owns the heavily visited social networking hub MySpace.com, announced the acquisition Wednesday. Photobucket is a photo- and video-sharing site used by many MySpace members. Flektor provides Web-based tools for photo and video editing and mashups.
Terms of the deals were not revealed, but Reuters recently reported the Photobucket acquisition would cost Murdoch about US$250 million. The purchase comes close on the heels of a public dispute between Photobucket and MySpace during which MySpace blocked its users from accessing to Photobucket.
Self-Expression Gone Wild
Photobucket, based in Denver, says it has about 42 million users. That makes it the world's largest photo-sharing Web site. Its huge success, despite being online for only about four years, is the result of its affiliation with Web 2.0 social networking sites, including MySpace, that feed on users' desires for self-expression and interaction.
Photobucket "is expected to remain in operation as a stand-alone site" but its technology and tools will be shared with other FIM sites "as well as the more than 300,000 other Web sites linked to by Photobucket's users," FIM said.
Enemies, Friends, Colleagues
The purchase of Photobucket and Flektor "is a perfect strategic fit" for his company, FIM President Peter Levinsohn said.
"As a leading site for creative expression, Photobucket extends our reach among personal media sharing enthusiasts, and the innovative new entrant Flektor brings highly-differentiated new tools to the table that will drive the next generation," said Levinsohn.
That sweet-talk marks quite a turnaround from the animosity expressed just last month by representatives of MySpace and Photobucket. MySpace, contending Photobucket violated MySpace's terms of service by sticking advertisements inside image files, blocked its users from posting Photobucket-stored slide shows and videos. In response, Photobucket told its customers MySpace was "showing that it considers you as a commodity which it can treat as it sees fit."
Negotiations ensued and two weeks later, Photobucket announced it had "established open lines of communication and procedures with MySpace to prevent a sudden block of Photobucket content in the future."
The Tangled Web
Although Murdoch had his eyes on YouTube, Google beat him to the punch by paying $1.65 billion for the site last October.
All the wheeling and dealing reveals several trends are afoot, according to Jupiter Research analyst Barry Parr.
"We've been saying for a while now that social networking services are turning into portals," he told TechNewsWorld. "I think this is piece of what we are seeing here. Clearly, MySpace knows it's in a position to drive traffic to sites and it is completely reasonable to expect them to integrate vertically and drive that traffic to sites it owns."
The acquisition may not indicate a trend, but it does make good business sense, said Forrester Research analyst James McQuivey.
"MySpace's interest in Photobucket is less a general trend than it is a decent fit between what MySpace does — gathering people — and what Photobucket adds, namely, helping those people share pictures," he told TechNewsWorld. "Because Photobucket also brings in a few dozen million people that MySpace doesn't already have, it's even more valuable. Seems like a good but unique fit more than a harbinger of things to come."
Old Man Internet
Big fish eating smaller fish is otherwise known as consolidation, and it happens as industries age, explained Parr. "The Web is definitely maturing," he said. "The number of users is growing more slowly and it is going to flatten out in the next five years. One of the things that happens in maturing markets is consolidation. We expect there to be more."
Additionally, the FIM/Photobucket deal shows that — despite their popularity — interactive sites such as Photobucket are worth more to entities like Fox than they are as stand-alone companies, said Parr.
"There is one thing MySpace and Fox have to be careful about," he suggested. "They have to continue to be open. In the long run, if they are not open and don't allow other sites to, say, provide widgets to customers, they might find that over time, their customers will migrate to other more open sites."
Another issue the media moguls must face is monetization, McQuivey said.
"Overall the message is that social computing is a powerful platform as long as it has a way to put advertisements in front of those people being gathered — which YouTube still lacks, even this far post acquisition," he noted. "That's why the purchase prices have rationalized — buyers are properly focused on valuing the people coming to the site more than the intangible value of the collective community."