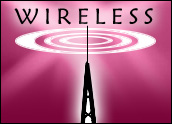 Research in Motion (RIM) has created a new smartphone for world travelers, a unit capable of operating on both CDMA and GSM wireless networks.
The new BlackBerry 8830 World Edition will first be offered to Verizon Wireless customers then open to Sprint users. Also being offered is a new Global BlackBerry service that will provide wireless phone capability in more than 150 countries and e-mail service in more than 60 countries.
Since Sprint and Verizon operate on the CDMA (code division multiple access) platform, wireless devices made for their networks are incompatible with the GSM (global system for mobile communications) platform used in most areas outside the United States.
This has placed Sprint and Verizon at a disadvantage when competing for international traveler business, since AT&T and T-Mobile USA are GSM systems.
As a result, whereas GSM-based carriers such as AT&T and T-Mobile USA can easily offer phones that work overseas, Verizon and Sprint haven't had many options for their customers who travel abroad.
Good News for Globetrotters
"International business travelers should be excited if they're Verizon Wireless and Sprint customers," Jupiter Research analyst Neil Strother told TechNewsWorld. "Previous 'world' phones for CDMA networks have not been all that successful, for a variety of reasons. Given the wide acceptance of BlackBerries, this should help both carriers retain existing business customers, and attract new ones who travel frequently to GSM markets in Europe, Asia and Latin America."
The phones designed for Verizon and for Sprint are somewhat different in that the Verizon version will not have a removable SIM card, a feature found on virtually all GSM phones which allows SIM card owners to access local GSM networks while abroad for cheaper voice service.
Verizon, in "locking" its version of the 8830, will require customers to use the roaming service provided by Verizon parent Vodafone, said Verizon Wireless spokesperson Brenda Raney in an interview with TechNewsWorld.
Price Offset
Strother said the nonremovable SIM card might be a "warning flag" for potential buyers, as the locking of the handset "means someone using a Verizon BlackBerry 8830 will not be able to swap out a SIM in France, for instance, to take advantage of lower calling rates. Instead, higher international roaming fees will apply, which takes away one of the benefits of GSM."
While that might be true, Verizon is slashing the US$400 list price for the 8830. It plans to offer the phone next month for $200 to customers who commit to two years of voice and data service.
Pricing for Sprint's version of the phone has yet to be announced, Sprint spokesperson Amy Schiska-Lombard told TechNewsWorld. "We will announce as we get closer to availability," she said. "You can expect it to be competitive with what Verizon is offering."
While the Sprint model will not hit the market until July, Sprint — starting April 26 — will offer customers a chance to register to be among the first to get one by visiting a page on the company's Web site, said Schiska-Lombard.
In its fact sheet for the 8830, Sprint took a jab at Verizon by noting its version has a host of "robust features — most notably unlocked SIM capabilities for voice services. With this device, individual customers and businesses with employees who frequently travel abroad can sign up for competitive international service plans from Sprint or take advantage of service from local providers in other countries."
Pricing Options
Verizon said customers signing up for Global BlackBerry service and a qualifying voice plan will pay $65 per month and get unlimited e-mail in the United States, Canada and more than 60 countries. Otherwise, they can pay $70 per month for data without voice.
Customers can also add a "Pay As You Go" data feature to qualifying voice plans for an extra $20 per megabyte. Those wanting to use the 8830 just for e-mail in the U.S. may choose an unlimited e-mail plan beginning at $50 per month.
Strother said the $200 price "is reasonable, but you have to buy a full-meal deal. This again works for corporate users, but this is by no means a mainstream product and service offering."
The device's data functionality is based on GPRS (general packet radio service) only while overseas, noted Strother, who said that such a platform is fine for text e-mails; however, for attachments, Web access, MMS and other uses, the platform is "painfully slow."
Added Strother: "One would have expected EDGE (enhanced data rates for GSM evolution) at least."