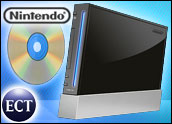 Confirming wide speculation on the price of its next-generation console, Nintendo said this week that its new Wii gaming machine will retail for under US$250.
The Japanese game company also said it would aim to ship six million of the new consoles during the first fiscal year of its availability.
In addition, in its quarterly earnings update this week, Nintendo reported strong sales of its handheld DS devices, but indicated the weakness of the U.S. dollar and stronger Japanese yen might offset any gains from the Wii, which is already limited in terms of margins because of its low price.
Nevertheless, Nintendo scored well at the recent Electronic Entertainment Expo (E3) gaming conference in Los Angeles, managing to capture mostly positive attention from industry analysts and the media despite the battling announcements from console titans Microsoft, which has enjoyed a head start with its Xbox 360, and Sony, which will release the highly anticipated, higher-priced PlayStation 3 this fall.
"They did a very good job at E3 differentiating themselves and indicated a focus on some very different game play," JupiterResearch Vice President Michael Gartenberg told TechNewsWorld.
No Ties or Teens
While Sony demonstrated its latest PS3 graphics and game play with company executives, and Microsoft had younger, dedicated gamers showing off new Xbox games, Nintendo's message and marketing has been characterized by an attempt to attract non-typical console users, such as girls, women and older adults, Gartenberg explained.
"There are other ways for them to differentiate themselves besides price," he said.
Fun and Games
Despite its warnings on the financial hit of the currency exchange, Nintendo has indicated that it has high hopes for Wii console sales.
Some industry observers have also highlighted the developer advantages of Nintendo's console, compared to the more sophisticated and closed technologies of Microsoft's and Sony's consoles.
Gartenberg said Nintendo is looking to make gaming more accessible to additional household users who may prefer the lighter entertainment and game play of the Wii, which includes a new motion-sensitive, remote-control-like controller, compared to the "intense" titles for Sony and Microsoft consoles, such as "Gears of War."
Still About Playing
Nintendo's biggest challenge as it rolls out the Wii console is probably the fact that it will coincide with Sony's release of the PS3, Parks Associates Director of Broadband and Gaming Michael Cai told TechNewsWorld.
Reporting that the retail games market is not growing like the online gaming market is, Cai said the additional components that console makers are adding on — high-definition DVD players, Web browsing capabilities and other multimedia functionality — may be value-adds, but are not likely to drive demand for any of the next-generation consoles.
"I'm still suspicious about those becoming drivers for buying a console," he said.