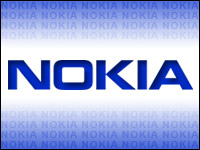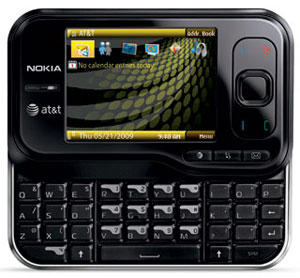 Nokia Surge
Nokia and AT&T Wireless have introduced a low-priced smartphone that plays up its social networking features and comes with a Qwerty keyboard. It will run on AT&T's 3G network. The primary constituency of the Nokia Surge is likely to be younger users who rely on their phones to support most of their Internet-related activities.
The Surge will be available online and in AT&T stores on July 19. It will retail for US$129.99 with a two-year wireless voice plan of at least $39.99 a month and a data plan of $30 or more per month. A $50 mail-in rebate is available that can drop the price of the handset to $79.99.
AT&T and Nokia did not return calls in time for publication.
Web 2.0 Generation
The Surge comes loaded with all of the features the Web 2.0 generation has come to expect — plus Flash support that allows users to view most Web sites in full HTML and watch YouTube videos. Its JuiceCaster application facilitates the posting of messages, images, videos and comments to social networking sites such as Facebook, Twitter, YouTube and Flickr.
Other features include a 2.0 megapixel camera; AT&T Navigator, which provides audible turn-by-turn directions, monitors traffic and alerts users when there is a slowdown or incident; AT&T Mobile Music, which lets user download music from Napster Mobile, eMusic Mobile or XM Radio; and AT&T Video Share, a service that lets users share live video over wireless devices while participating in a voice call.
There's a separate $9.99 fee per month to use the Navigator service. Video-sharing service packages start at $4.99 per month.
Nokia is emphasizing the Surge's social networking bona bides, pointing to a study it commissioned that found consumers would rather give up coffee and sweets than live without a mobile device for two weeks — which would presumably leave them disconnected from their social networks.
In that respect Nokia is playing it right, IDC analyst Ryan Reith told TechNewsWorld. For several years now consumers — especially younger consumers — have viewed their phones as a primary channel to access the Internet. "This device is focused around social media and connectivity, which, after all, is what the vast majority of younger people expect in a phone."
For what it does and at its price point, it's a great device, Reith said. It is also an unusual rollout for Nokia, which has traditionally unveiled its newest products in its home European markets first.
"It is the first time in a very long while that we have seen Nokia do this," commented Reith. "They are clearly trying to cater a product line specifically for what consumers are doing in the U.S. market."
The roll out — and its low price point, which works well for its intended constituency — also speaks volumes about the relationship between Nokia and AT&T Wireless. Bluntly speaking, their previous endeavors have been troubled, Reith said, but this rollout suggests they have repaired their partnership.
Too Savvy for Single Purpose
The Surge is not necessarily going to be a slam dunk for Nokia, Patrick Gilbert, president and CEO of 4SmartPhone, told TechNewsWorld.
If its sales do fall short of expectations, he predicted, it will be precisely because of the way it is being positioned now — that is, as a single-purpose device for social networking.
This strategy may have worked a few years ago, when smartphones positioned for social networking were high end and high priced. Now, though, there are other products on the market — like the sexier than thou iPhone — that have similar functions.
It may be that the $130 price — or $80 after rebate — makes a dent among younger consumers, said Gilbert, "but my gut reaction is that anything that is marketed as a single device now has a limited appeal" — especially among younger consumers who have gotten very demanding about their digital and mobile needs.