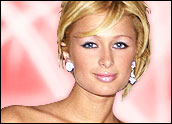 YouTube is exploring ways to monetize its traffic flow of 100 million downloads a day by launching a pay-for-play video advertising service. Its inaugural spot is a promotion for Paris Hilton's new album, "Paris."
YouTube will feature one ad each day, which site visitors can rate and comment on in the same way they evaluate consumer-created videos. Hilton's ad has earned a meager two stars out of five, so far, and drawn 679 comments — many of which are less than laudatory.
Until now, YouTube has concentrated on building a brand name and a participating community — an effort that has succeeded admirably. Advertising has been limited to text ads or banner ads. More recently, YouTube has broached the idea of sponsorship advertising. Now, though, it is entering an entirely new sphere with its video ad product.
Smart Strategy
"This is a very smart strategy on the part of YouTube," said David Card, senior analyst for JupiterResearch. It meets a number of challenges that have stymied online marketers, he told TechNewsWorld. The online market has become so fragmented that it is difficult to formulate a coherent marketing strategy. It has also become very crowded, thus making it difficult to grab consumers' attention with any one advertising vehicle.
YouTube's audience is fairly homogenous, Card noted, which makes it a good venue for many youth-oriented items. Also, because YouTube is among the first to offer video advertising in such a fashion, it will likely stand out from the clutter, he said.
To be sure, YouTube's video advertising market has a narrow constituency. Many firms, Card noted, would be understandably nervous to advertise in an environment dominated by consumer-created content — much of which mocks the very companies that might want to advertise on the site. Thecustomer service operations at AOL and Comcast, for instance, were recently skewered in videos created by disgruntled users.
Unique Avenues
That said, Card said he expects to see such innovative advertising vehicles proliferate specifically because online marketing has become so challenging. "YouTube,MySpace.com andFacebook are the poster children of social networking on the Internet. I think we will see these companies develop ways to help advertisers take advantage of the environment."
Another example is provided by movie studio ads on MySpace. Echoing the Internet campaign that promoted "The Blair Witch Project" close to ten years ago, the studios have created profiles based on movie characters.
Bands have mounted more-straightforward promotions on MySpace. "These are all good ways to experiment with this medium," Card said.