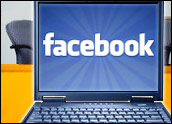 One almost has to pity Facebook. Less than a month after it rolled out user enhancements that were lauded even by privacy advocates, it is back in the doghouse, facing a class action lawsuit and testy inquiries from two members of Congress.
The problem once again is privacy. Many of the most popular applications on Facebook have been transmitting identifying information — user IDs that could be linked to names of users and, in some cases, the names of their friends — to dozens of advertising and Internet tracking companies, The Wall Street Journal reported earlier this week.
In response, Reps. Edward Markey, D-Mass., and Joe Barton, R-Texas, sent a letter to Facebook CEO Mark Zuckerman asking some pointed questions.
You've Got Mail
The congressmen wanted to know how many users were impacted by this series of privacy breaches; the specific nature of the information transmitted from third-party applications to other parties; when Facebook became aware of these breaches; what steps it took to notify users of the breaches; and which terms in its privacy policy might have been violated. The Congressmen asked 18 questions along these lines.
"People own their information, online and otherwise, and how it is used must be their choice, period," said Lisa Miller, counselor and communications director on the Republican staff of the House Committee on Energy and Commerce.
"The Facebook breach is hardly unique, but it marks another instance where a company's action or inaction seems to have made large amounts of people's personal information available for uses they didn't authorize," Miller told TechNewsWorld.
"We're asking questions because we want to get the facts and then reach whatever conclusions are reasonable based on those facts," she continued. "[Rep. Barton's] goal is to do what's necessary to make sure that half a billion Facebook users can trust that their information will not be misused."
Rep. Markey's office did not respond to TechNewsWorld's call by press time.
Zynga Zinged
Another blow was delivered by Nancy Graf of St. Paul, Minn., who filed a class action lawsuit against Zynga in federal court in San Francisco, Calif., challenging the gaming company's alleged practice of illegally sharing Facebook user data with advertisers and data brokers.
The lawsuit alleges that Zynga collected the Facebook data of its 218 million users and shared it with advertisers and data brokers in violation of federal law and Zynga's contract with Facebook.
The suit seeks monetary relief for those whose data was wrongly shared, and injunctive relief to prevent continued privacy abuses.
The Bigger Stick
At first glance, it would appear that the class action suit was the biggest threat to Facebook, given the huge numbers of people involved. Zynga currently makes six of the top 10 games played on Facebook.
However, the threat of legislative action that would mandate changes in Facebook policies would probably do more harm to the company in the long run. The government, in short, carries the bigger stick in this fight.
That is, of course, if Reps. Markey and Barton are planning on seeing this inquiry through. It is, after all, a few weeks before an election and anything regarding Facebook is guaranteed to grab headlines, David Johnson, principal with Strategic Vision, told TechNewsWorld.
It's more than likely they are looking beyond the Nov. 3 elections, though, which suggests they will keep up the pressure, Johnson said.
"Markey is gunning for Scott Brown's seat in the Senate," he noted, "and Barton is willing to do just about anything to get people to forget that he once asked Congress to apologize to BP for its actions towards them about the spill in the Gulf."
Even if they aren't planning to devote additional energy to the inquiry, what they have done thus far has added fuel to an already live issue in Congress, said Leslie P. Machado, an attorney with LeClairRyan.
"Last year, Facebook drew widespread criticism when it changed its privacy settings to allow the disclosure of user information which had previously been private," he told TechNewsWorld. "That led the Electronic Privacy Information Center to file a complaint with the Federal Trade Commission, accusing Facebook of unfair and deceptive trade practices."
Then, in April, several U.S. senators, including Charles Schumer, asked Facebook to change its privacy policy to allow users to block their personal information from being accessed by third parties without the users' consent. At the same time, Schumer asked the Federal Trade Commission to develop guidelines for social networking sites regarding the use of members' personal information.
With this latest revelation that apps on Facebook transmitted user IDs to advertisers, Facebook has once again drawn the attention of Congress, said Machado, and "each misstep, or perceived misstep, attracts more attention — and with it, potentially unwelcome regulatory enforcement."
No Case, No Cause
Any legal liability that Facebook or its third-party partners would have would stem from their privacy policies, noted Peter S. Vogel, a trial partner at Gardere Wynne Sewell.
Densely written and ever changing, one can bet that these provide the legal cover for the allegations in the class-action suit, as well as any laws that might touch upon these activities, he told TechNewsWorld.
"If you look closely at the privacy policies at Facebook and what it can do with user information — this sort of event can legally occur. I don't see the terms of use being the issue," Vogel concluded.
"Basically, what people need to know is that these applications are not owned by Facebook," said Tom Eston, senior consultant and social media strategist at SecureState.
"Developers simply use the Facebook API to interface with their application — such as with Farmville/Mafia Wars," Eston told TechNewsWorld. "The developer of these applications can 'request' information from your profile as it's required by the application."