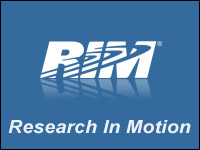 Research In Motion has been attempting — unsuccessfully, for the most part — to keep details about its forthcoming tablet, PlayBook, under wraps.
Despite its best efforts, news of its pricing, availability — and now, the surprising possibility that it will run Android apps — has steadily made its way into the market.
The last tidbit is the most significant, as it has the greatest potential to position PlayBook as a viable competitor for Apple's iPad.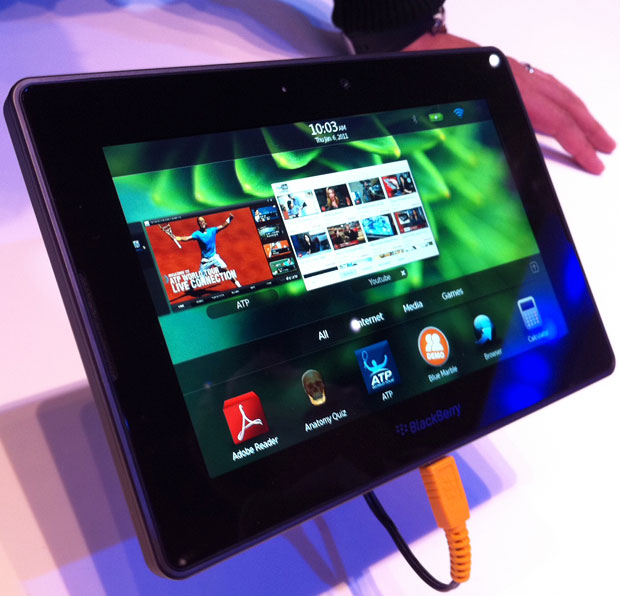 The BlackBerry PlayBook
RIM is developing software that would integrate PlayBook's operating system with the Android platform, providing a way for users to access the 130,000 or so apps in this family, according to Bloomberg, which cites unnamed sources in its reports.
RIM did not respond to TechNewsWorld's request for comment by press time.
Android and RIM to Take On Apple?
RIM's hope, presumably, is that the combination of its BlackBerry security and messaging platform with Android apps will propel the PlayBook to the top tier of tablets.
It is a plausible approach, said Azita Arvani of the Arvani Group.
"QNX is POSIX-compliant, so it might be able to run Android applications," she told TechNewsWorld. And, from a business standpoint, that move would fast-track PlayBook's ecosystem by tapping into the vast array of Android apps."
An integration with Android would solve a problem pointed out last year by Kaufman Bros. analyst Shaw Wu — namely, RIM's relatively sparse app store, which consists of about 15,000 apps.
Whether it would be enough to overcome another yet-to-be-confirmed limitation of the device — a short-lived battery, according to Wu — is unclear.
Devising this integration, though, has had its challenges, according to Bloomberg's sources. Originally, the company had wanted to use the Dalvik virtual machine, used by Android devices to run apps, but eventually decided against it because of a patent dispute between Oracle and Google over its use of Java.
There are other challenges as well, Arvani said.
"Running Android apps out-of-the-box on QNX would take a lot of work. An Android app has a lot of OS dependencies — not just a virtual machine (i.e., Dalvik) but libraries and even certain versions of libraries," she explained. "It is possible that QNX would emulate all of the Android components inside the operating system, but that would be a considerable effort. And, even at that, it would have to be a fork off of the Android."
Also RIM and QNX are very security conscious, noted Arvani, "so, even if they allow Android apps, there has to be some kind of sandbox where these apps wouldn't be allowed to run havoc. There will have to be some security-conscious layer or some security certification to filter out nonsecure operations."
Given all this, what is more likely is that PlayBook's QNX development environment will be built to be as similar to Android's development environment as possible, she concluded, to make it easier for Android developers to port their apps to PlayBook.
Pricing Leak
Other data about PlayBook has come to the market courtesy of an internal screen shot from Office Depot that was leaked to CrackBerry.com, indicating the PlayBook will retail for US$499.99 for the 16 GB version and come to market sometime in mid-April.
If true, that is a welcome development and important move for RIM, Allen Nogee, principal analyst with In-Stat, told TechNewsWorld. "It is a better price than a lot of Android tablets. I have seen demos of it and it looks compelling — but there are so many compelling tablets out there, and RIM will need to do something to stand out."
Price is a good place to start, he said. The compatibility with Android apps — again, if the rumor is true — is another.
High Stakes for RIM
The details and execution of PlayBook are being viewed as increasingly important to RIM's long-term position in the mobile marketplace. RIM's overall mobile phone sales in 2010 reached a total of 47.5 million units, an increase of 38.2 percent year-on-year, according to figures just released by Gartner. Yet despite growing volume sales, the BlackBerry maker saw its market share decline from 19.5 percent in the fourth quarter of 2009 to 13.7 percent in the fourth quarter of 2010. PlayBook, Gartner suggested, could strengthen its position.
Little is known about the device, other than the specs that RIM released last September: The PlayBook will measure 5.1 inches by 7.6 inches by 0.4 inches and weigh 0.9 pounds.
As for the PlayBook's battery life, Kaufman's Wu suspected it could become an issue after speaking with supply sources.
RIM may need to re-engineer its battery to match competitors on the market, namely the Samsung Galaxy Tab, with its six-hour battery life, and the iPad, with its 10-hour battery life, Wu ultimately concluded. The problem may be the device's mobile operating system, QNX, which was originally designed for larger-scale uses, such as running network equipment.
At the time, RIM did not comment on Wu's report, which was viewed as devastating in analyst circles.
"Battery life is very important on these devices," Nogee said. "A lot of the earlier Windows tablets and ultra-mobile PCs failed because the battery life was just too short."