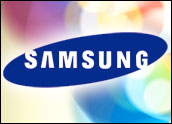 Samsung Electronics and Microsoft will be offering the Samsung Ultra Messaging i600, a full-keyboard phone from Samsung's ultra slim product line powered by Microsoft Windows Mobile 5.0, in Europe and Asia early next year.
The i600 is the first phone to offer HSDPA (High SpeedDownlink Packet Access) support, the companies say. Itis also being marketed as Cingular's BlackJack inNorth America — the carrier's response to Verizon'spopular Motorola Q phone.
Like Verizon, Samsung has mastered the ultra slim formfactor that is so important to consumers now, says Sean Ryan,an analyst with IDC. Measuring 11.8 mm and weighing99 grams, the device definitely ranks among thesmallest of smartphones.
"Also, it has a good software implementation ofWindows Mobile on the device," he told TechNewsWorld.
Podcasting, RSS Features
The i600 also pushes forward the notion of the mobilephone as a tool to post material on the Internet, oncesolely the domain of the PC. In addition to its HSDPA network support, the i600stands out as the first smartphone to offer podcastingand RSS (really simple syndication) feeder functionality, according to thecompanies.
Features of the phone:
QWERTY keyboard with wheel key; this is Samsung'sfirst full-keyboard phone from its ultra slim productline, in fact.
Direct Push Technology, which updates MicrosoftOffice Outlook's E-mail, Calendar, Contacts and Taskswhen synchronized with Exchange Server 2003. Users canalso view Word, Excel, PowerPoint, PDF and imageformats including BMP, JPEG and GIF with the PicselViewer.
Two integrated digital cameras — 1.3 megapixels inthe back and VGA (video graphics array) in the front — that allow users toconduct 3G video calls from the phone.
Cingular's Strategy
Cingular has only just begun to market the Blackjack, in the nick time for the holiday buying season. It was aparticularly important rollout for Cingular, IDCanalyst Ryan Reith told TechNewsWorld in an earlierinterview.
For starters, it was the first time the company offeredMicrosoft Windows Mobile 5.0 on this particular formfactor.
The phone's capabilities are also well suited to the goal ofleveraging Cingular's rapidly expanding multimediaofferings, such as Cingular Music and Cingular Video,an on-demand video streaming service.
Microsoft has also made a number of enhancements to its Windows Mobile system that have been incorporatedinto the i600, Reith noted. These include better support of streaming video and improved music capabilities.