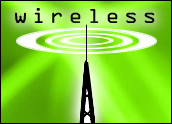 San Francisco has selected a joint proposal from Google and EarthLink to run its citywide WiFi network. A panel of tech and municipal experts, which remained anonymous until the decision was announced, selected the two companies over MetroFi and four other bidders.
Now city officials will begin negotiating the final deal. The US$15 million network is expected to launch at the beginning of 2007. It will provide free access at DSL speed to everyone; people who want faster access may pay a nominal fee.
"I think EarthLink, in particular, was a good choice for San Francisco," Sam Lucero, ABI Research senior analyst, wireless connectivity research, told TechNewsWorld.
EarthLink is quickly building a reputation for itself in the municipal WiFi market, he noted. It has five to seven contracts under its belt, including the marquee Philadelphia transaction.
It also has landed contracts in smaller cities such as Tempe and Chandler, Ariz., he added.
Growing Momentum
There are other providers — many of which submitted RFPs (requests for proposals) for the San Francisco project — that are as well suited as the chosen two, Lucero said, and they will likely rise to prominence as the market gets going.
Municipal WiFi networks are expected to increase by 126,000 square miles by 2010, up from the current 1,500 square miles, according to research by ABI. The bulk of these deployments will take place in North America and the Asia-Pacific region.
To serve those networks, more than one million wireless mesh routers will be shipped in 2010, ABI said. The manufacturing revenues from those shipments will exceed US$1.2 billion.
"It is a rapidly growing market," Lucero observed. "Municipal WiFi is becoming a mainstream development. Not only are big cities like Miami or Chicago moving in this direction, but secondary markets as well."
There are a lot of efficiencies to be gained for these deployments besides providing high-speed access to the masses, David Blumenfeld, vice president of marketing for WiFi hotspot service provider JiWire, told TechNewsWorld. Government operations could become more efficient, for instance, when city workers in the field have access to a wireless network.
Mainstream Acceptance
Many of these proposed projects, however, will have to run a gauntlet before they are ever realized. San Francisco met with little resistance from incumbent vendors. That was not the case in Philadelphia, however.
"Cities sometimes have a hard time pushing these project through to get a contract signed," Lucero said.
There are other potential barriers as well, including changing technology — an argument the incumbent vendors have posed.
Thus far, the majority of municipal WiFi deployments have been based on mesh technology, Lucero said. That could change, depending on how markets receive cellular point-to-point technologies when they become available.