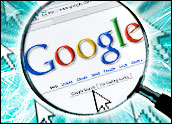 Search History: Google and Germany, Part 1
Following Germany's reunification, victims and villains alike wanted to forget the country's past, observed Konrad H. Jarausch, a historian and professor living in Berlin. And this, for everyone, required privacy.
"I've jokingly talked about the privacy tree: It's brown and it has green leaves," Jarausch told TechNewsWorld, referring to Nazis (brown) and Leftists (green).
"It has some remnants of the Third Reich stuff — people who have family records or other things that they don't want known," he continued. "But at the same time, the leading lights in the Left were students in the 1970s, and they were engaged in all sorts of crazy communist groups, Marxist groups and so on, and a few of them had their careers blocked because of it. It's an example of what happens if you have data on personal preferences."
The desire to bury the past never waned. But when East Germany and West Germany reunited in 1990, the horrors of World War II — the tracking of citizens, the secret collection of data, the manipulation of private information — were revisited.
Destruction by Data
The East German Secret Police, or Stasi, had 100 miles worth of records on 18 million Germans — records that were often used to destroy lives, according to Jarausch. When East and West became one, it stirred up many of the sentiments that West Germany had been trying to lay to rest.
The aftershock from the Stasi stunted the recovery from the Gestapo. It was further confirmation that any large organization which collects data shouldn't be trusted.
"In the 1980s there was a real effort by Germans to put some of the past behind them," Jarausch said. "But then came German unification, and it turns out that a quarter of the country had had a second dictatorship, and the Secret Police and the Stasi had been all over people even more than the Gestapo had even been. We received another impulse, another problem. Now you have two dictatorial paths to cope with, and both of those are pretty nasty things. That has an erosive effect. We're only minus 21 years from German unification at this point, and that's still alive."
Google Just Wants to Be Helpful
Google makes no secret about tracking and collecting data from its users. The official rhetoric is, "use information to provide our users with valuable products and services."
In non-PR parlance, this means if you open an email that mentions Europe, Gmail might conclude that you're thinking about a transatlantic jaunt and cue up hotel offers in Prague. Or if you look up Kansas City in Google Maps, chances are you'll be offered a link to hellokansascity.com, where you can learn all about the city's myriad barbeque options.
Google doesn't fake that it is impervious to what you're doing on the Net. It monitors the information it's given, analyzes it, stores it. Indeed, Google thrives on that information. And this has caused something of an allergic reaction in Germany.
Heavy Blowback
When Google unveiled Gmail in 2004 — and announced that it would scan the contents of email to enhance its product — Germany's Federal Data Protection Commission said that viewing the contents of email, even if electronically, was nothing short of illegal under German privacy law.
In 2009, another legal battle this year when German courts threatened to impose fines on any site using it.
The biggest uproar came via Google Street View, as Google hit the streets of Germany and started snapping photos. The aversion to Street View was immediate.
"Many people called up or wrote emails or letters," Marit Hansen, from the Independent Centre for Privacy Protection in Kiel, told TechNewsWorld. "They were quite anxious, and they couldn't understand what was going on. They thought it should be forbidden that Google is in the public taking pictures of homes and buildings."
German courts German woman alleged that Street View had violated her family's privacy. The courts absolved Google in that case, but Google has nonetheless